December 31, 2005. Inspired by the vision of VP Michael Bartlett, three Alfisti in all – Michael himself, President Art Taxman and your WebMaster - showed up at the designated meeting point ready to attack Snake Road for a fun drive to celebrate the end of the year. And what an incredible collection of cars: two! Just an Alfa and a BMW!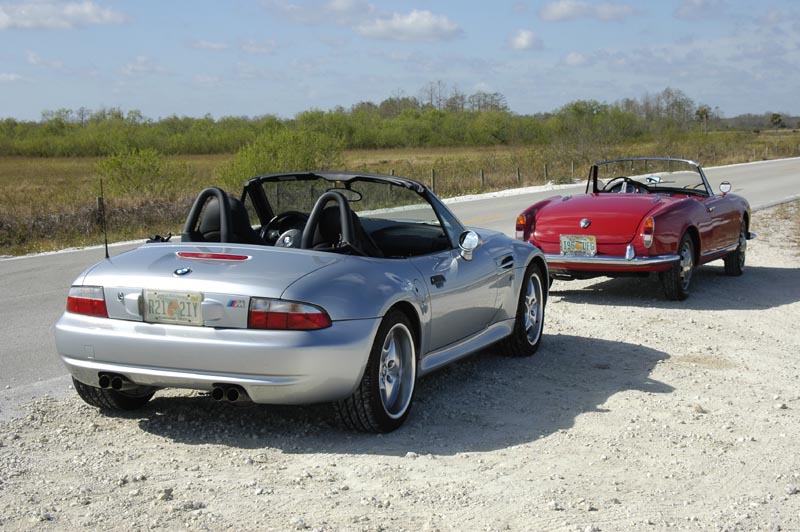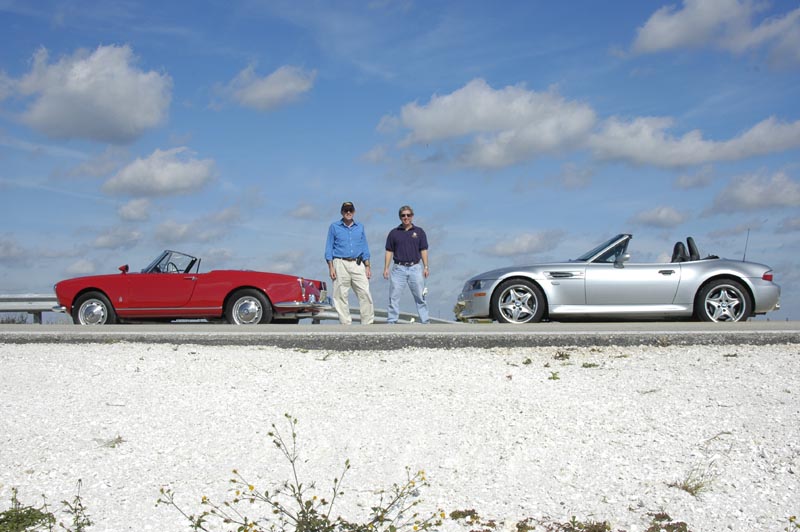 The weather produced one of Florida's finest days and we enjoyed top down motoring in the Giulia and BMW convertibles. Your WebMaster rode mostly as a passenger, often standing on his knees facing rearward to shoot the action pictures you see here.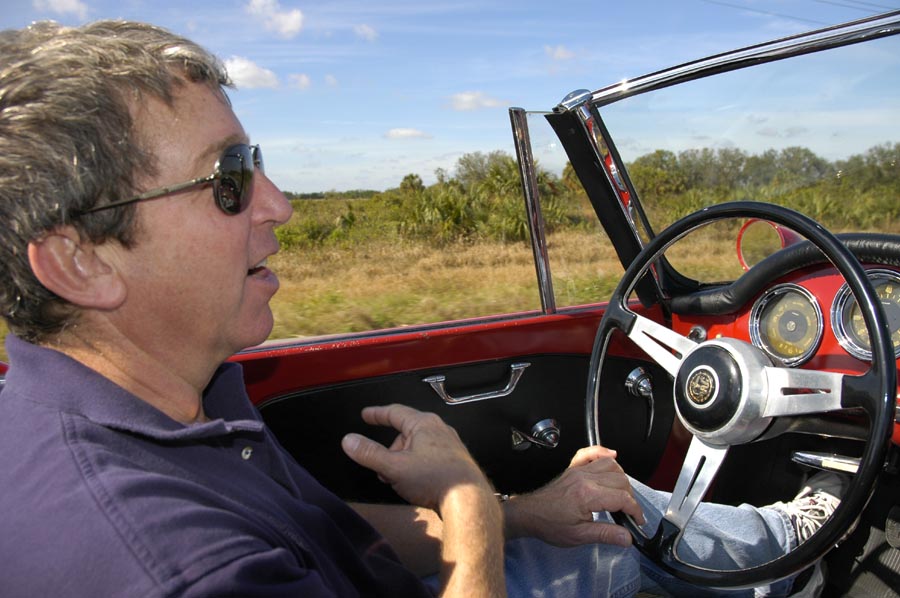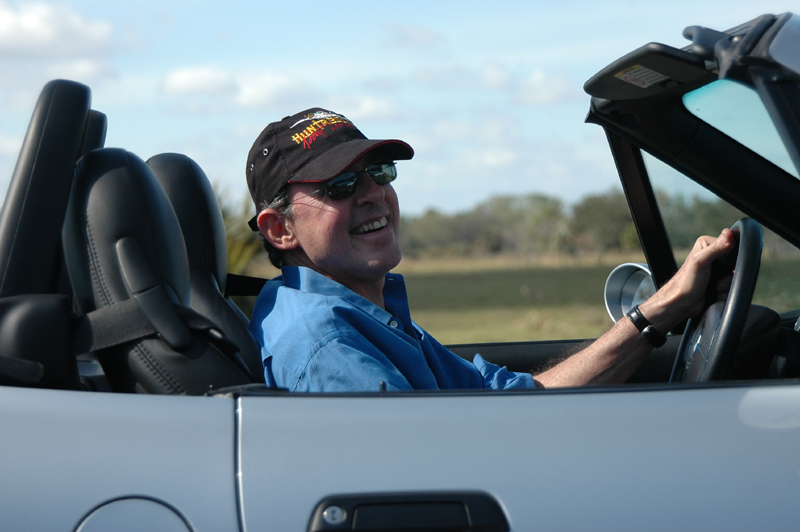 It required good body balance to compensate for the wild acceleration of the BMW and the serious leaning of the Giulia, each driven to their limits as the Presidential duo gave no quarters to each other… were they perhaps running for election?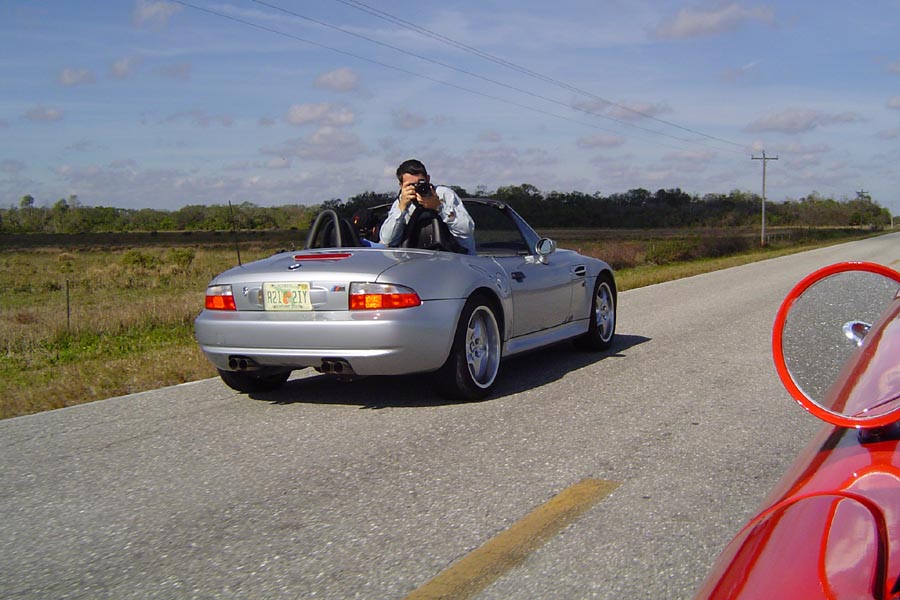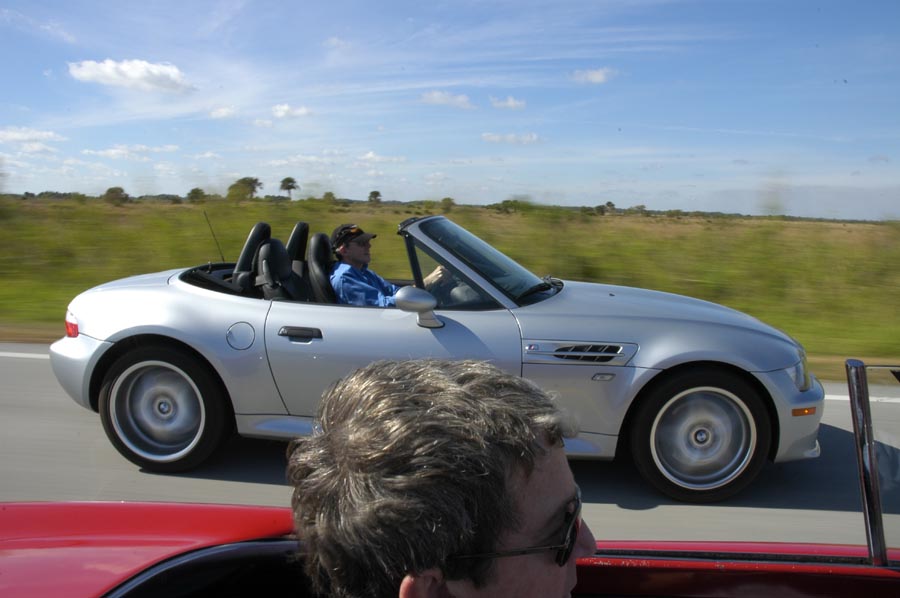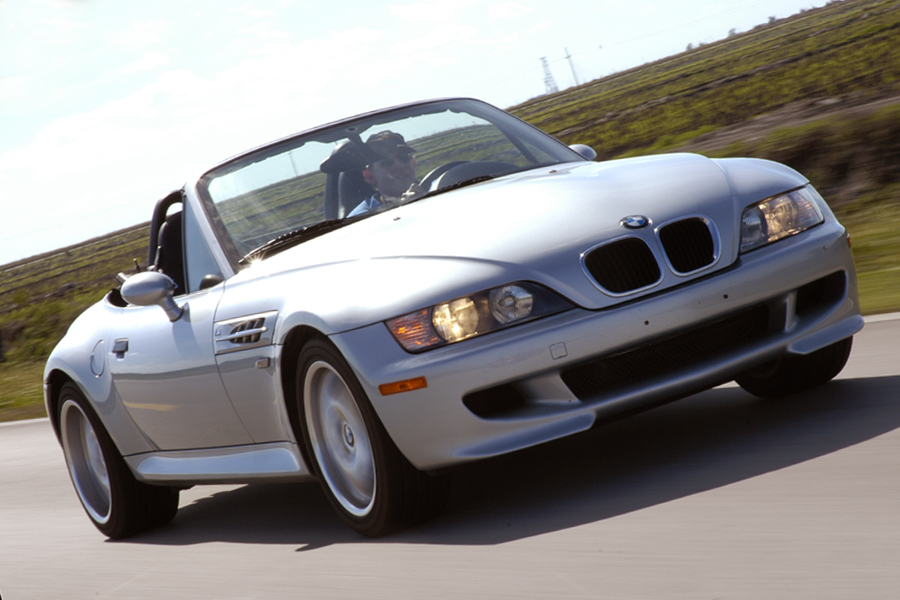 Snake Road took us to the city of Clewiston, where we had lunch at the historic Clewiston Inn. We also took the opportunity to conduct an official club meeting. Important decisions were made, as you will read elsewhere, including changes to gasoline prices nationwide.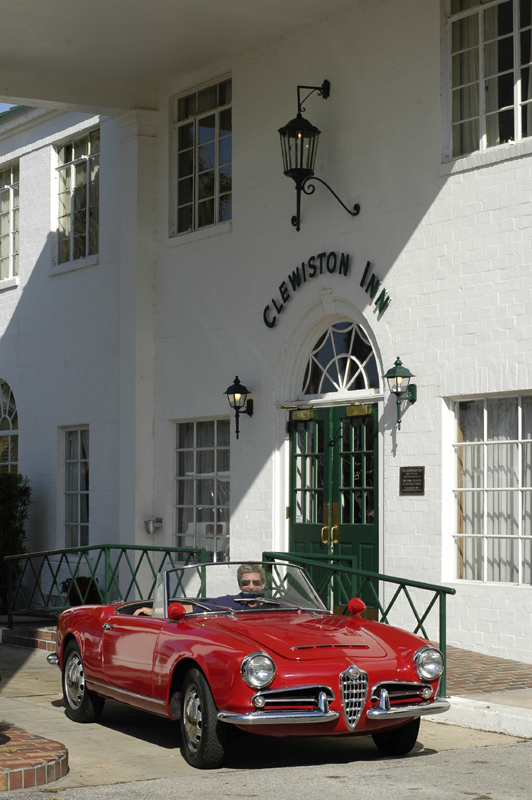 The day concluded with a stop at Holiday Park, a nice spot known to fishermen, airboat and motorcycle riders, birds and alligators! In the end, the smiles tell it all.
See you later, alligator.