On April 25, 2004, the South Florida Alfa Romeo Owners Club hosted Concorso Bella Macchina. The brainchild of Marc Mosko, the event was made possible by the help of many volunteers headed by our President Michael Bartlett. We had a fun day enjoying the sight and sounds of many beautiful Italian Cars. Alfa Romeo, Ferrari, Maserati, Lancia, and Fiat were all well represented. And when do you get to see so many Giuliette in one spot? SFAROC POWER!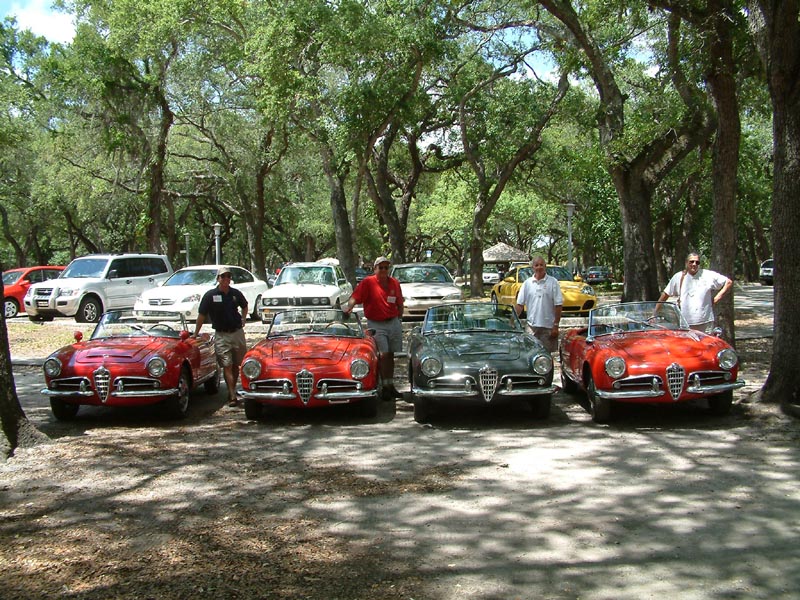 The Fantastic Four!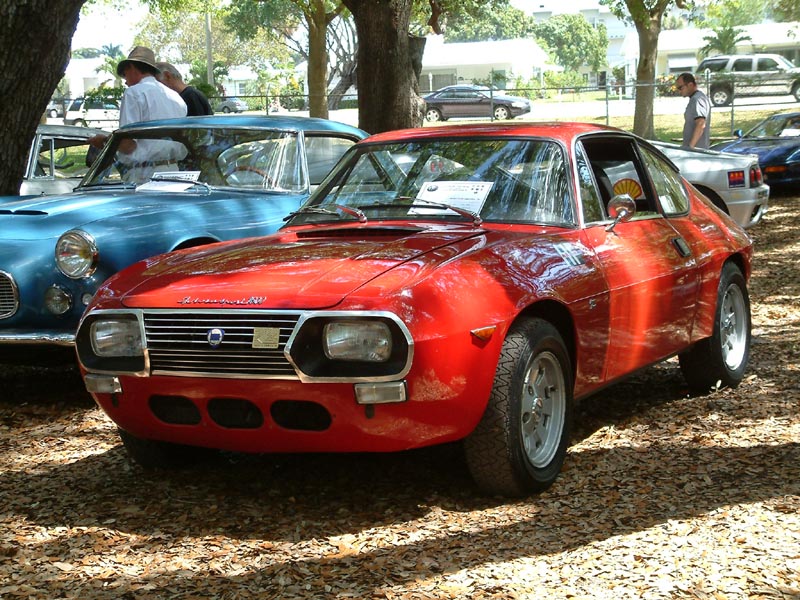 This rare Lancia Fulvia Zagato had just arrived from Italy. The few elected that drove it say it's fast!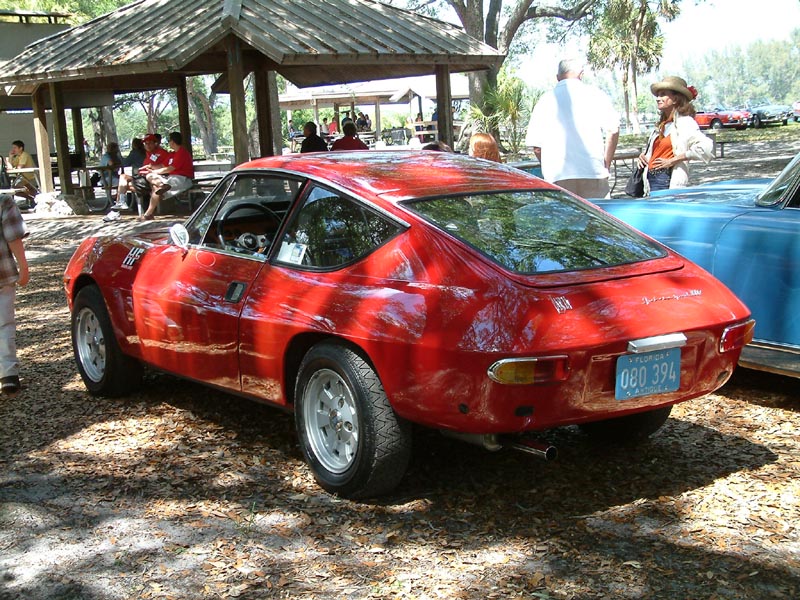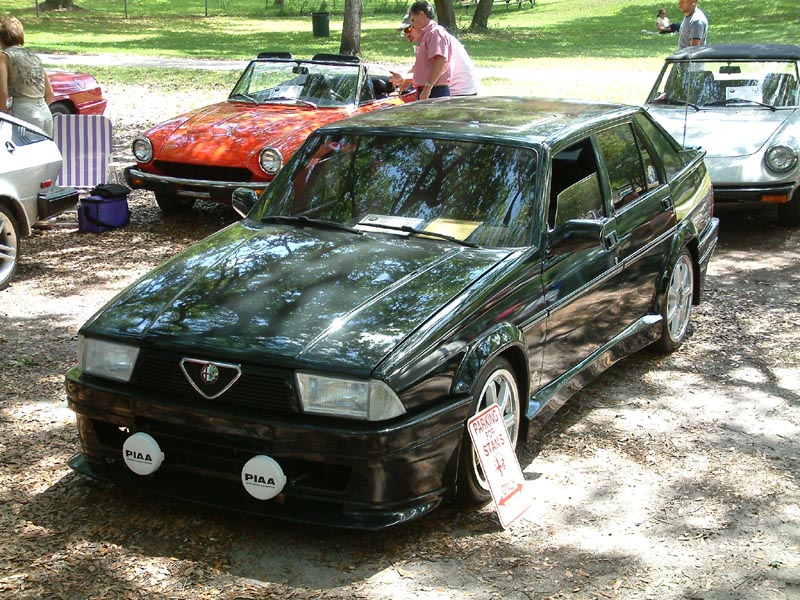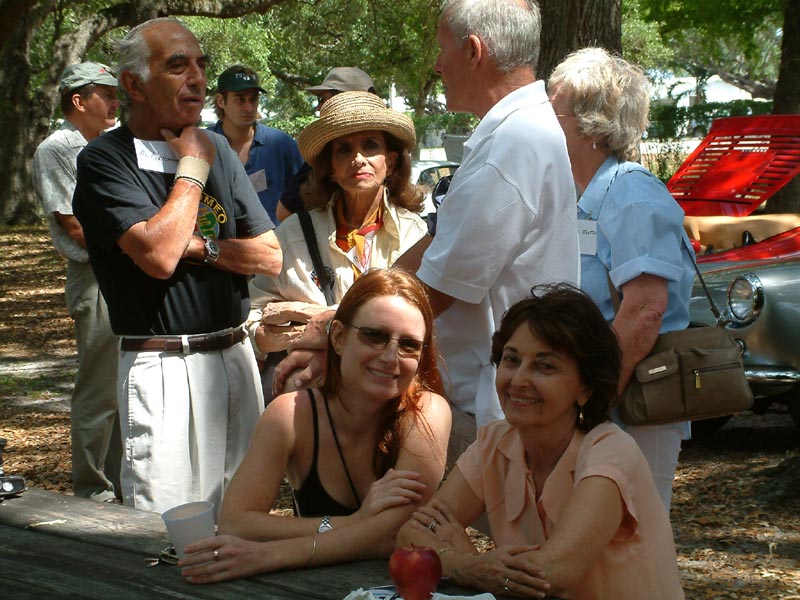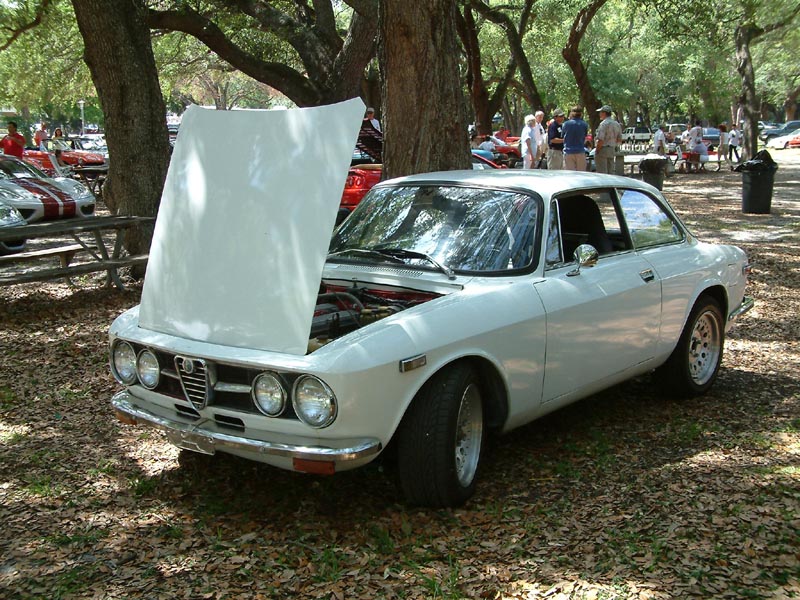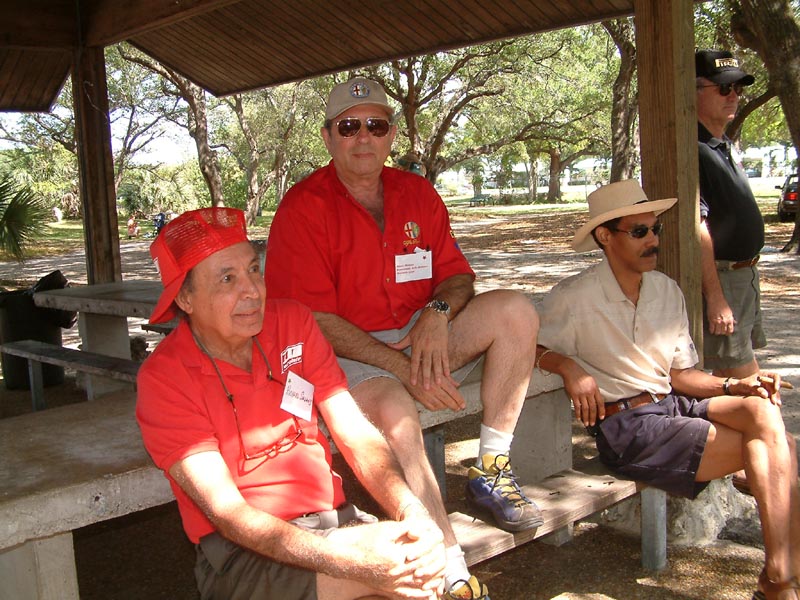 SFAROC dignitaries: Maestro Sirgany, Marc Mosko and James Lawrence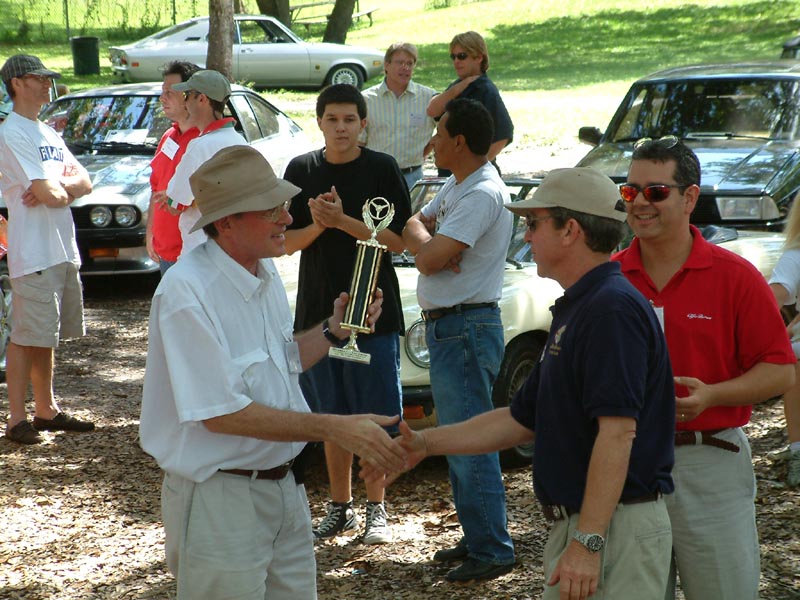 Art Taxman won the trophy for the best Maserati with his gorgeous 3500 GT.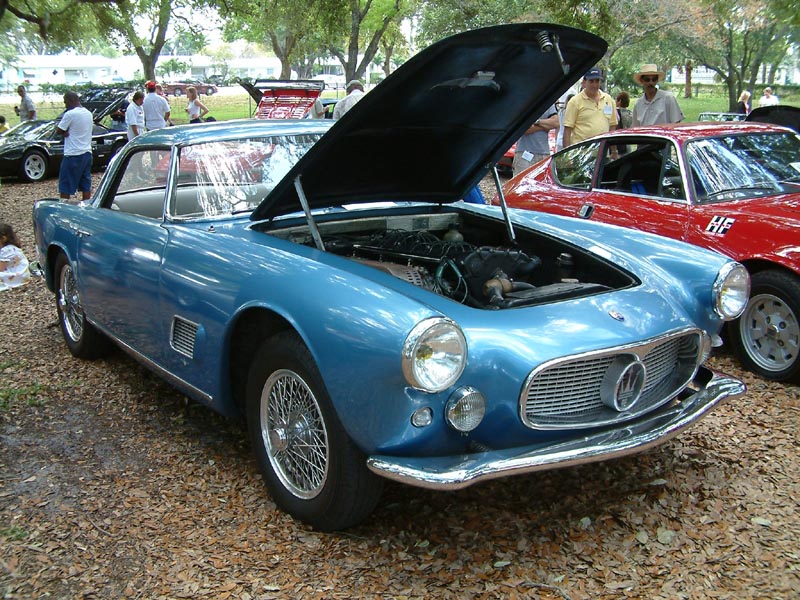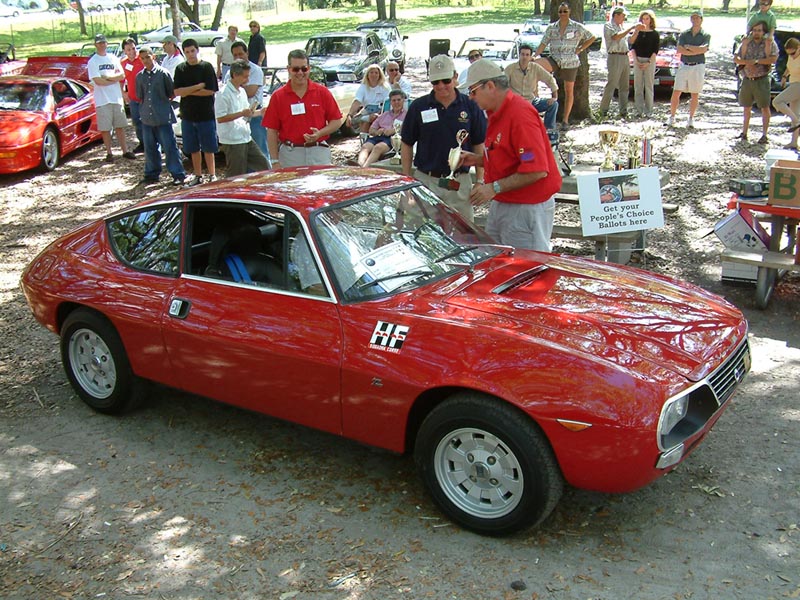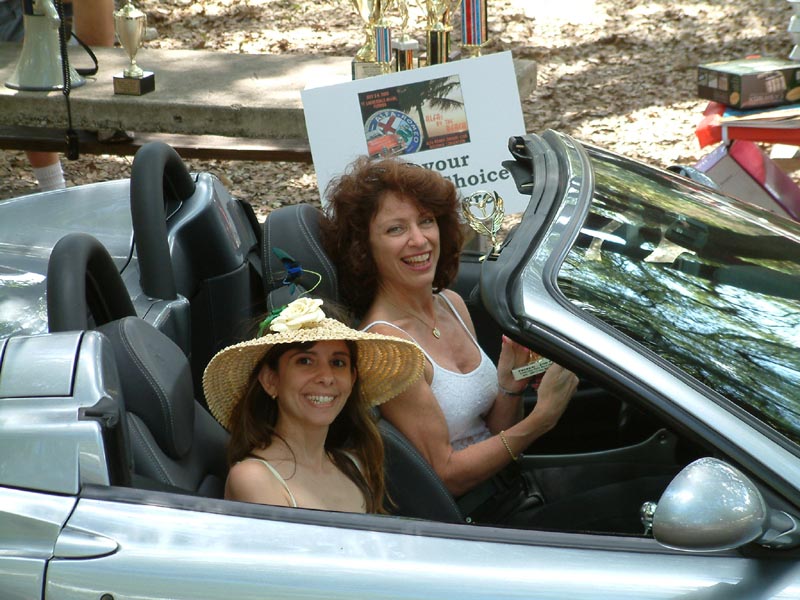 Smile, you are on candid camera!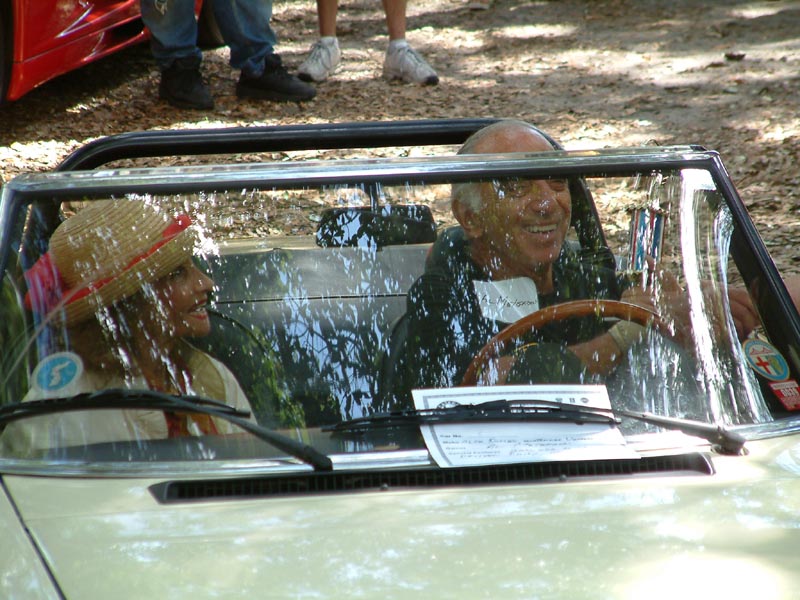 Art Meyerson won a Trophy with his Alfa Spider.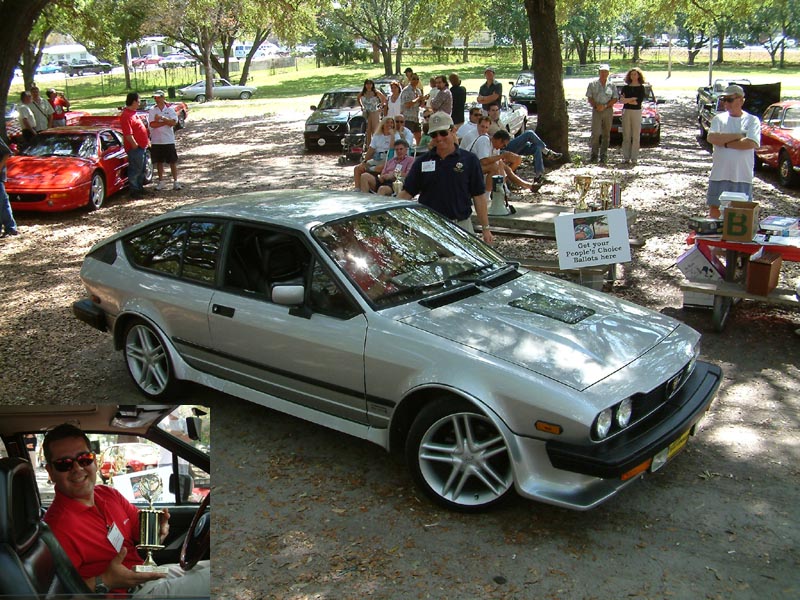 Joe Garcia, SFAROC Newsletter Editor, won a trophy with his Maratona.
Rick Pirlotto won the trophy for best Alfa Romeo with his beautiful Giulia. Congratulations!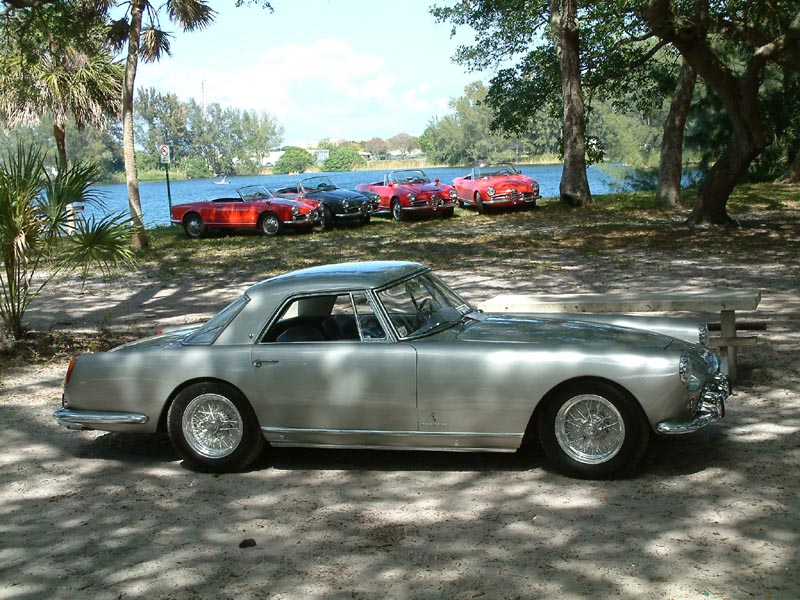 This gorgeous Ferrari 250 GTE was the Queen of Concorso Bella Macchina and also won the trophy for best Ferrari. Congratulations to Steve Bacen. And what about those little beauties in the backdrop?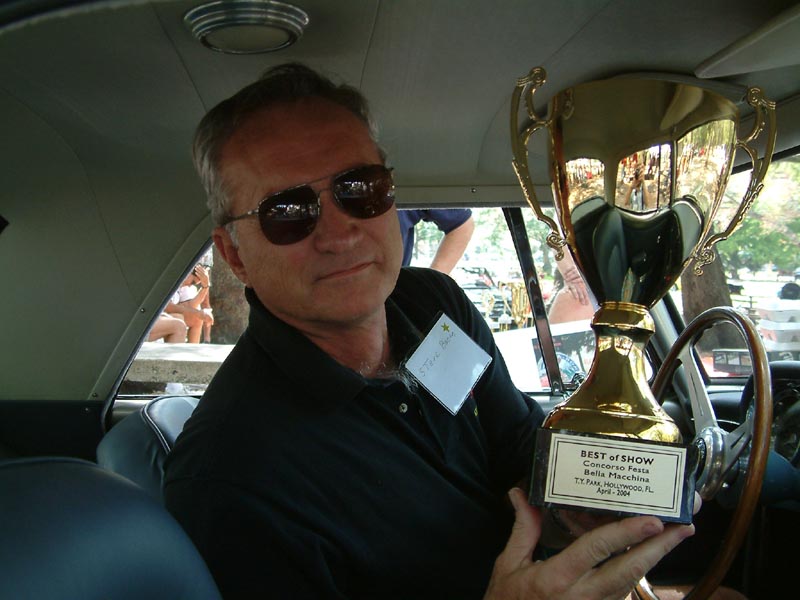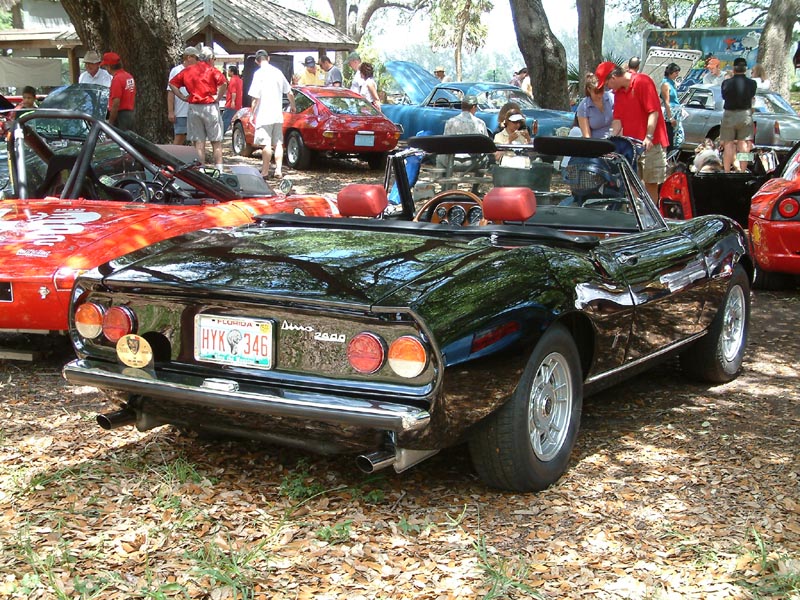 This very nice FIAT Dino came from Sicily and sports the "Targa Oro" awarded by ASI (The Italian Club for vintage automobiles), which is reserved to cars in excellent condition and absolute conformity to the original specifications.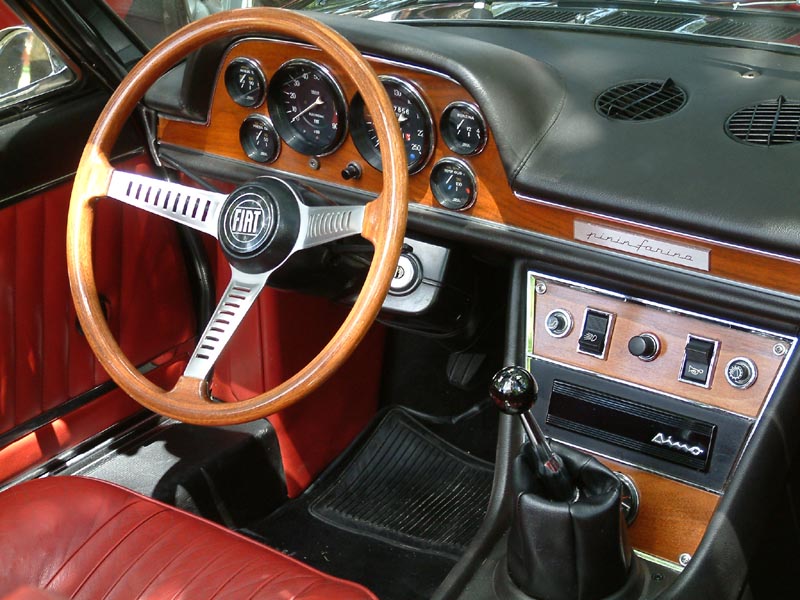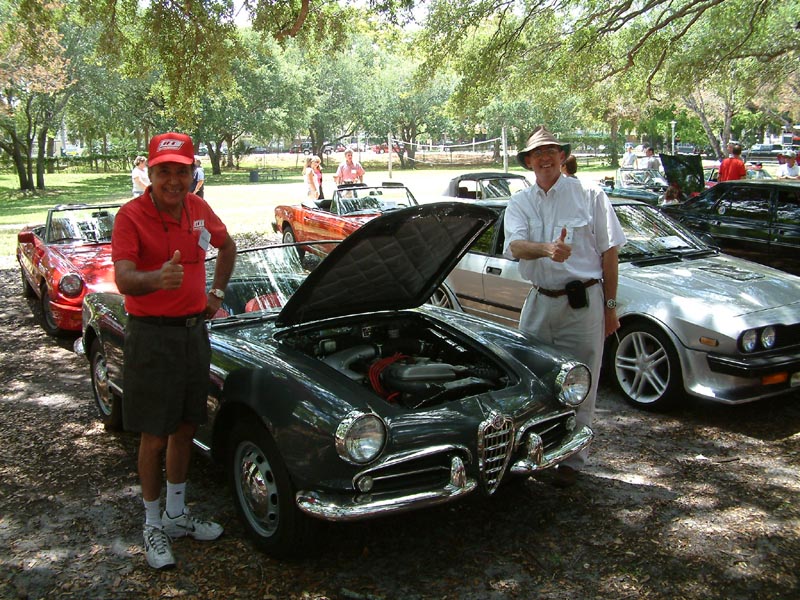 Maestro Sirgany and Art Taxman give the thumbs up to the Giulia Spider owned by Ted Stratton.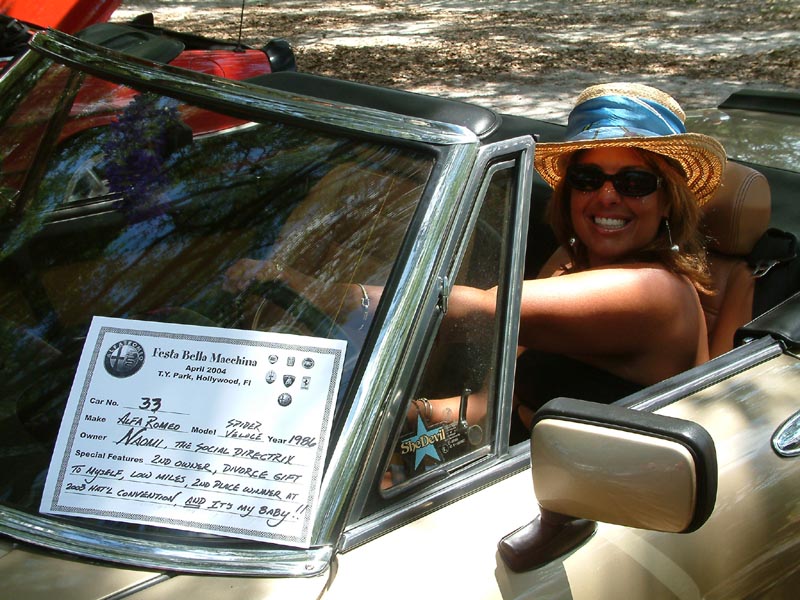 Social DirecTRIX Naomi Sarasola shows off in her champagne spider.... and obviously celebrates with champagne! What a RUF LIFE!