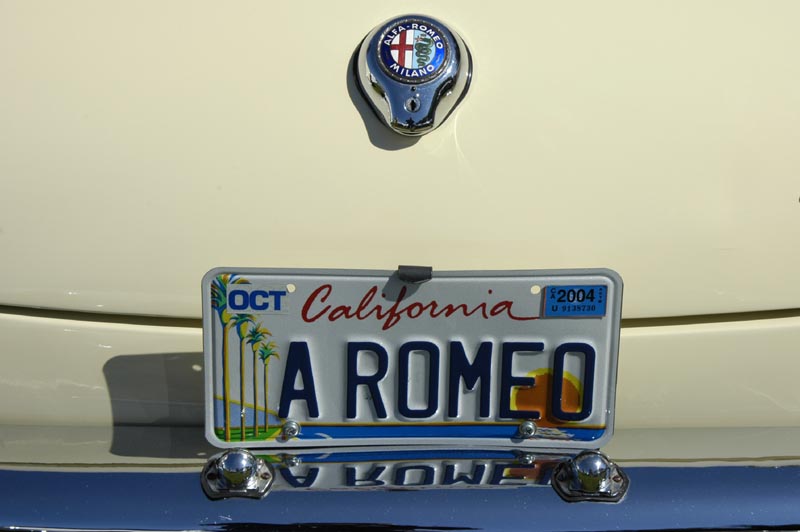 Welcome to California!
The Alfa Romeo area at Concorso Italiano. Wonderful scenery, wonderful cars.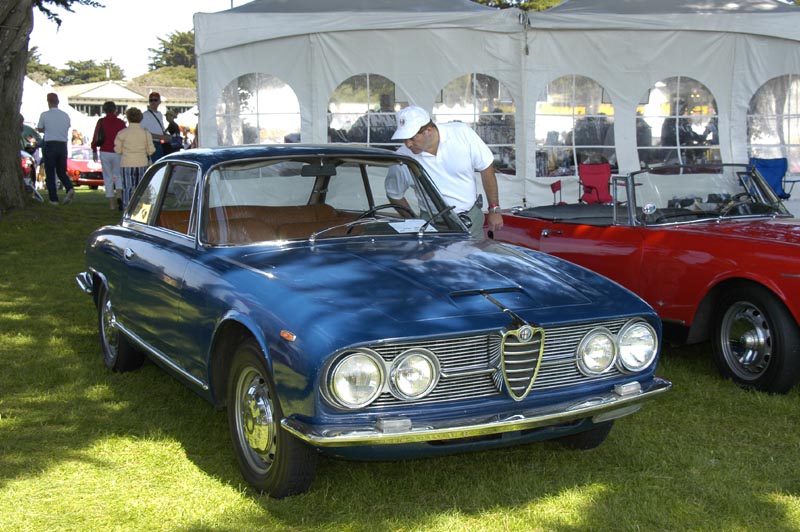 "I wonder if the key is inside".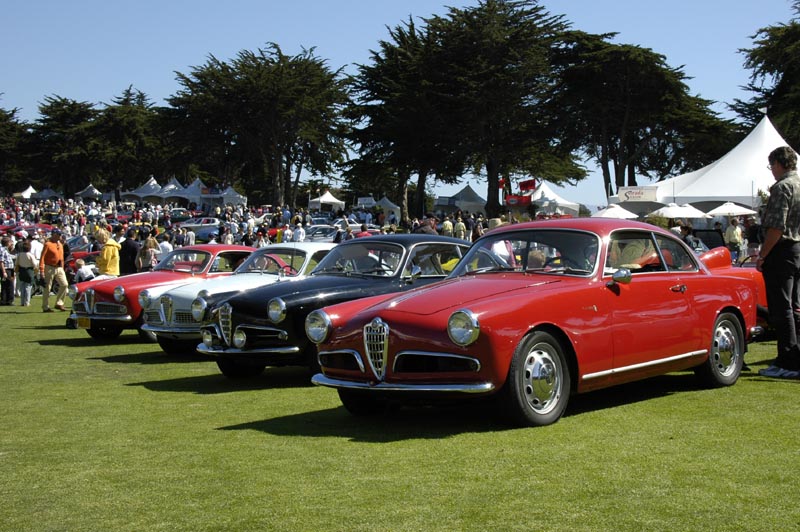 1955 Alfa Romeo 1900c.
Above and below, the incredibly gorgeous Ghia Special.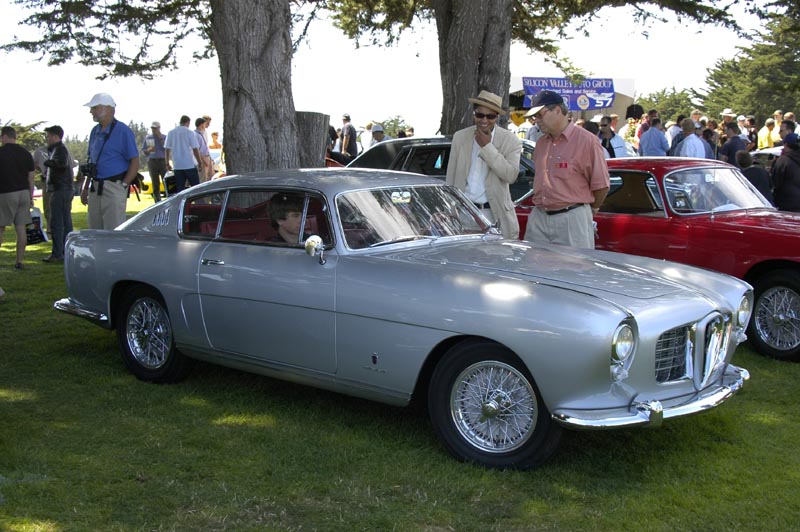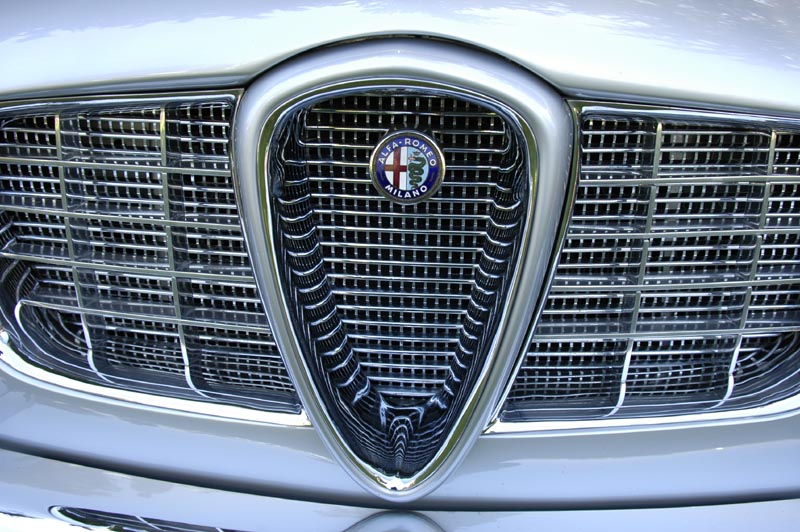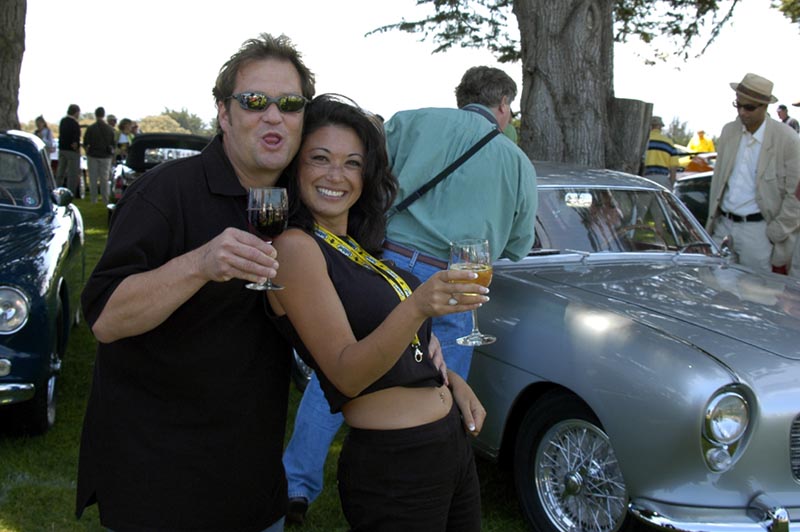 There are many ways to have a blast, these two happy campers were really enjoying themselves.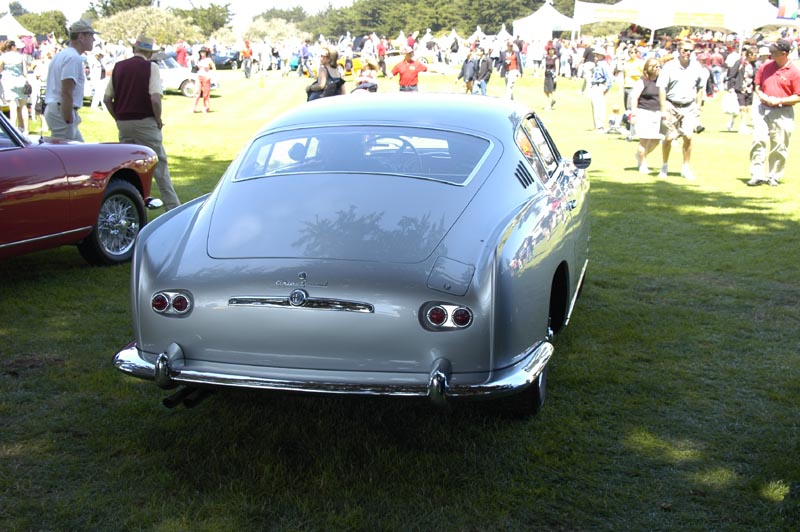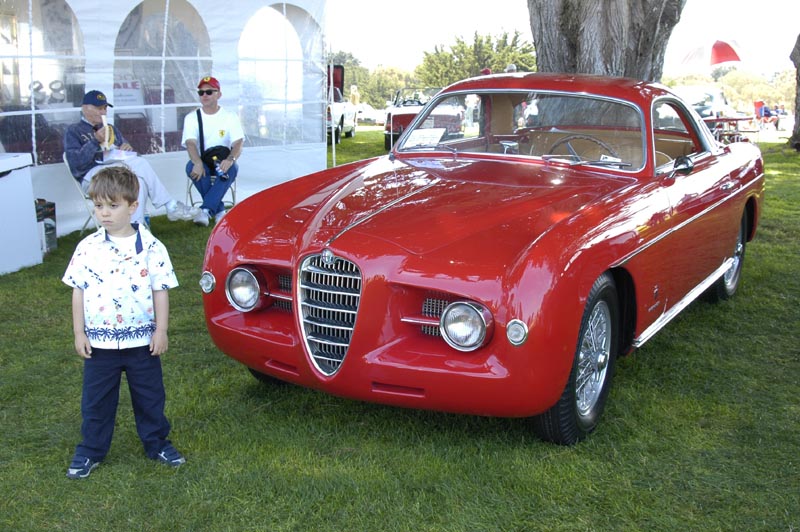 Above and below: this 1954 1900 Ghia Super Gioiello (Jewel) was simply spectacular. This car belongs to italspeed.com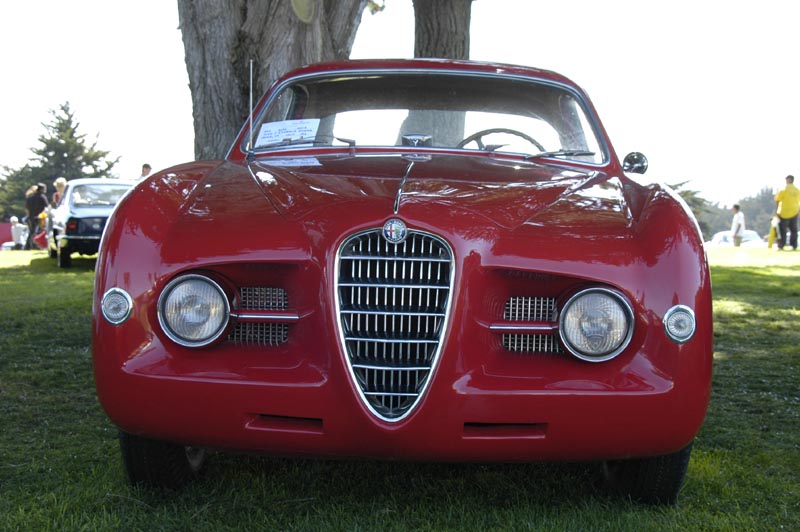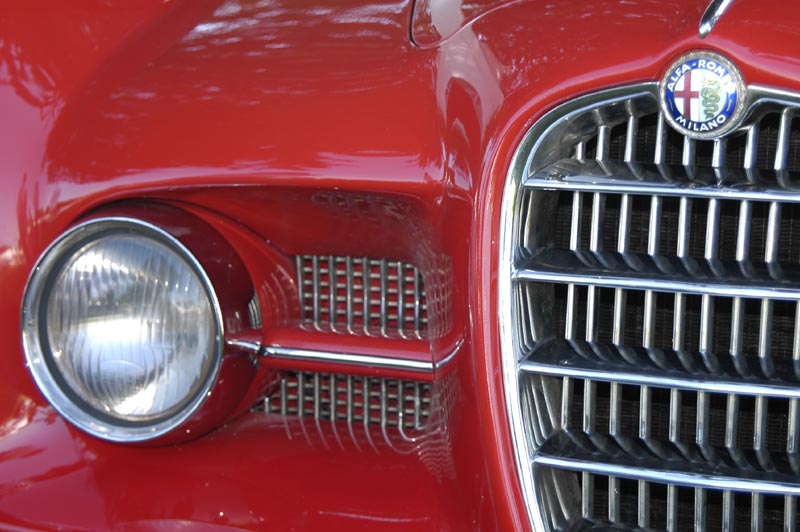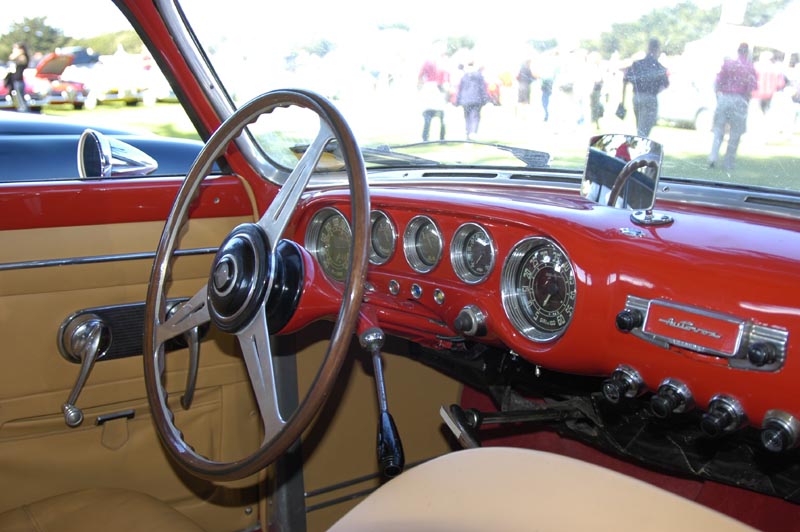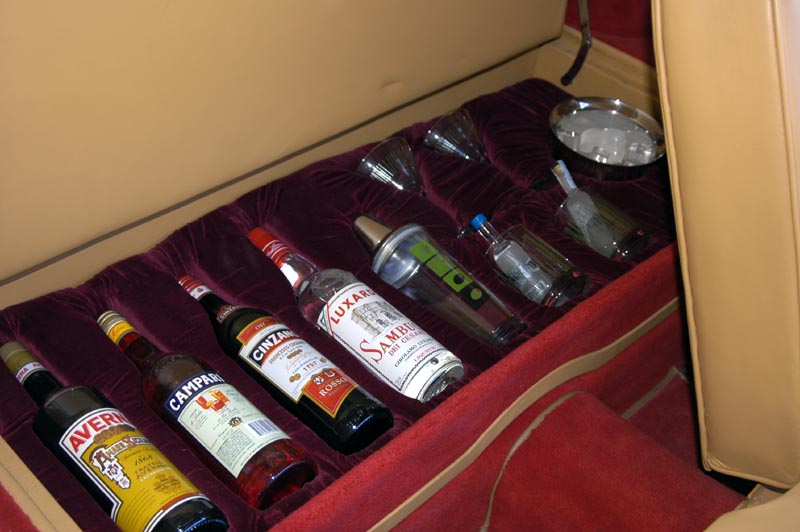 Interesting that in 1954 certain Alfas such as this Ghia Super Gioiello (Jewel) were with either a tool kit or a "bar in the back". So if you had a mechanical breakdown you could either try to fix it or have a drink instead. The factory advised: do not attempt to have drinks at speed in excess of 100 km/h.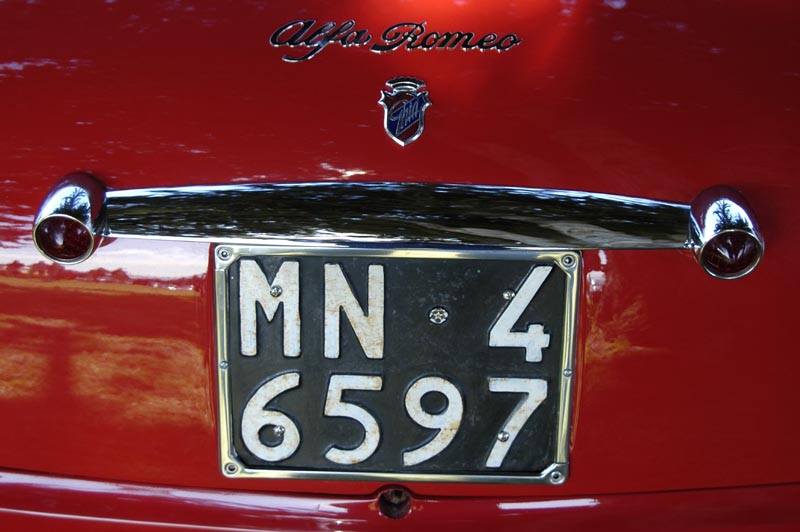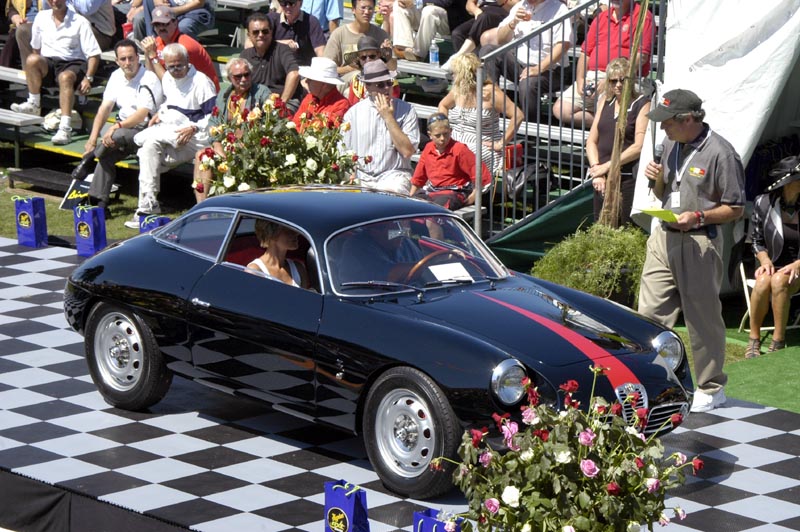 This Giulietta SZ was the best Alfa at Concorso Italiano 2004. Above, on the stage, introduced by Keith Martin, editor of Sports Car Market magazine. Below, the queen displays her crown.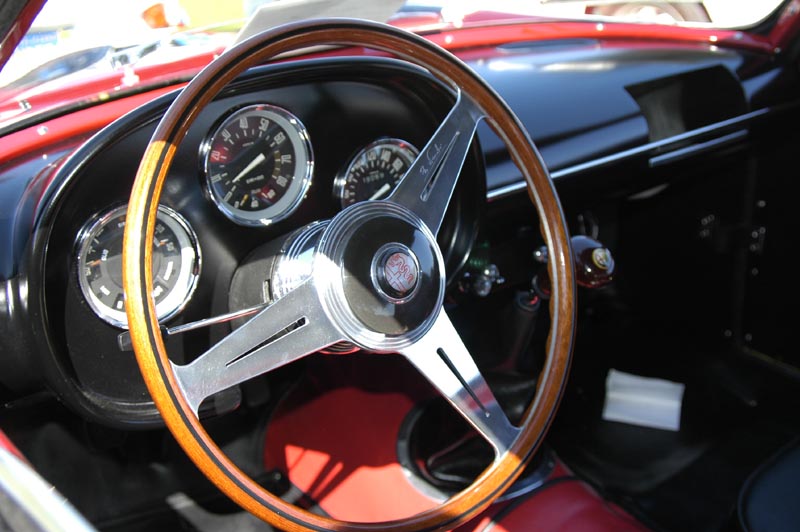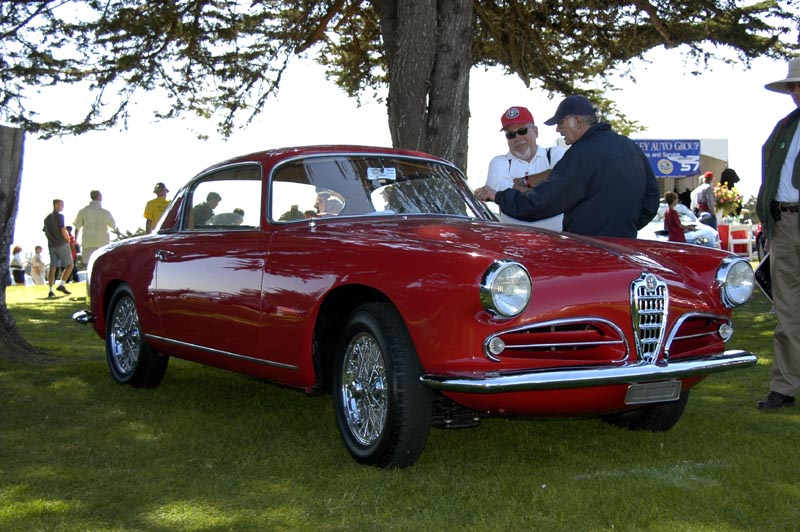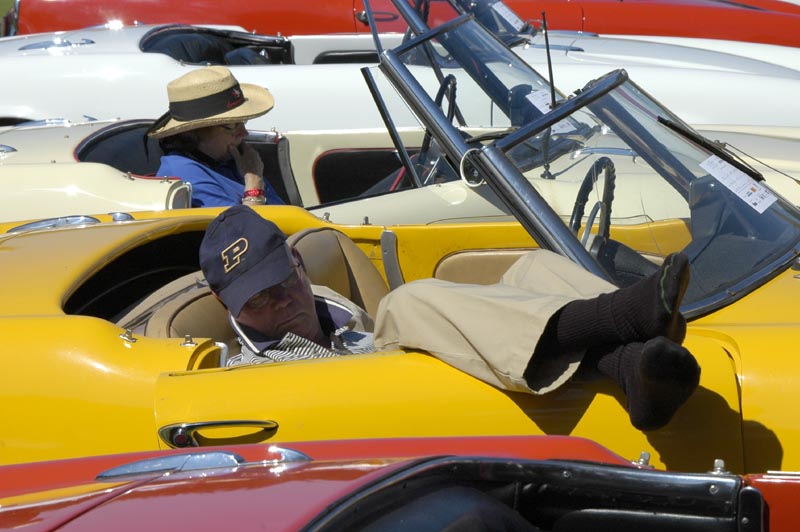 Reading your favorite book or taking a nap, you will always be happy in a Giulietta.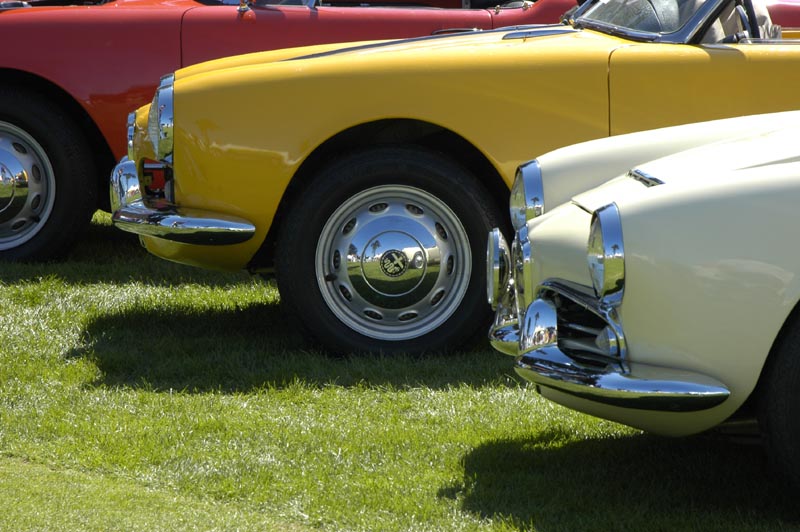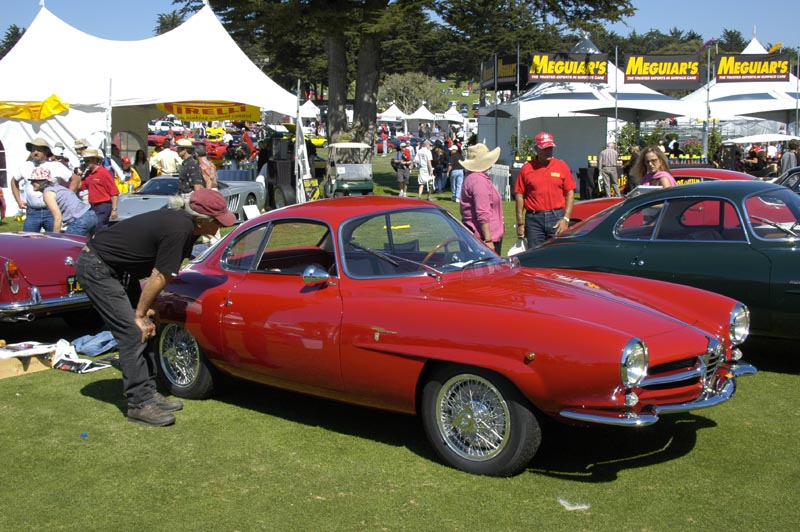 Giulia SS.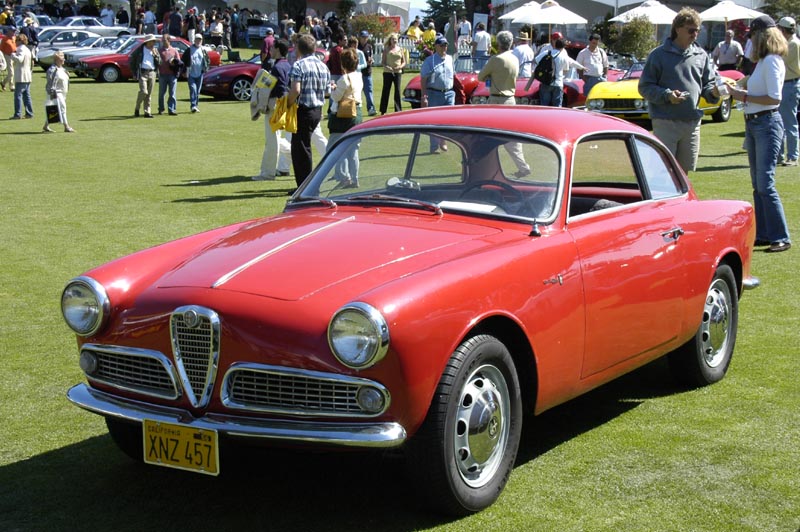 Above, Giulia Sprint. Below, interior and detail of the model designation.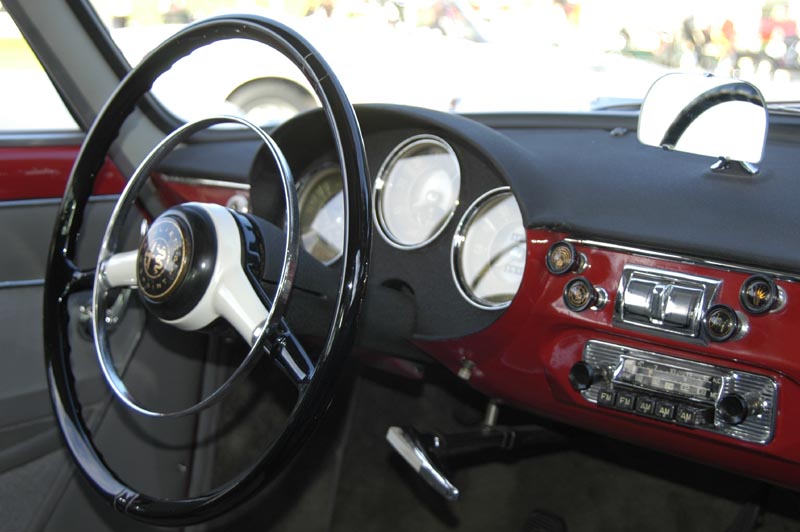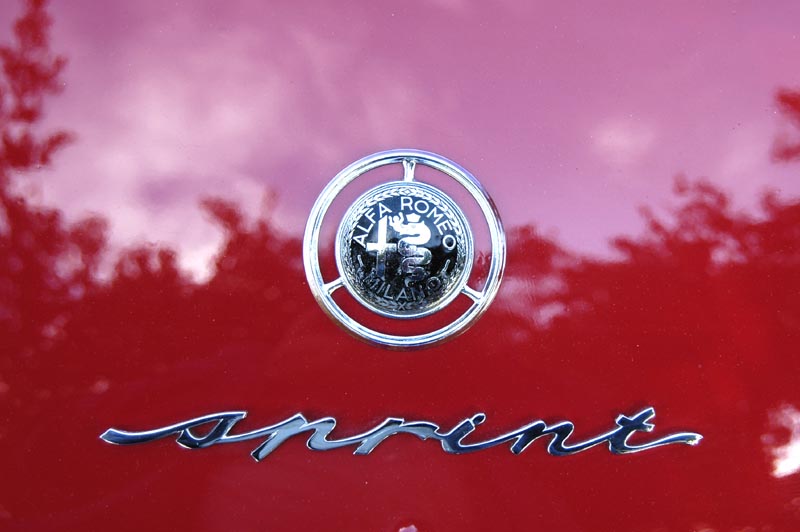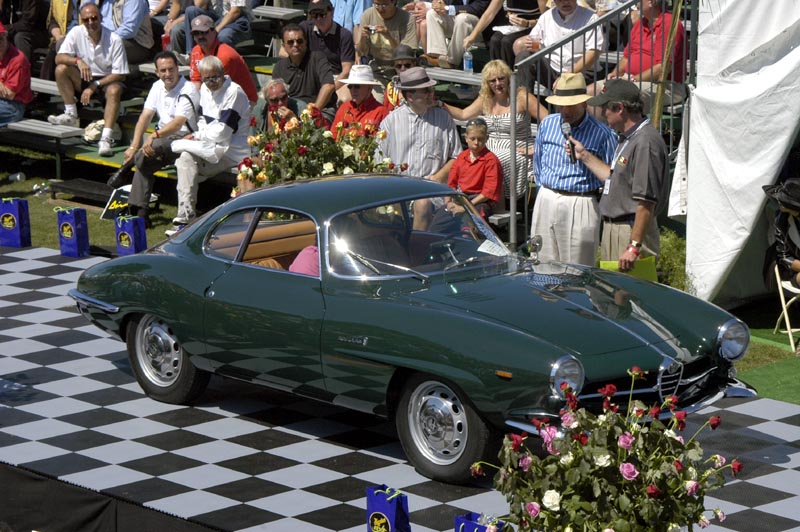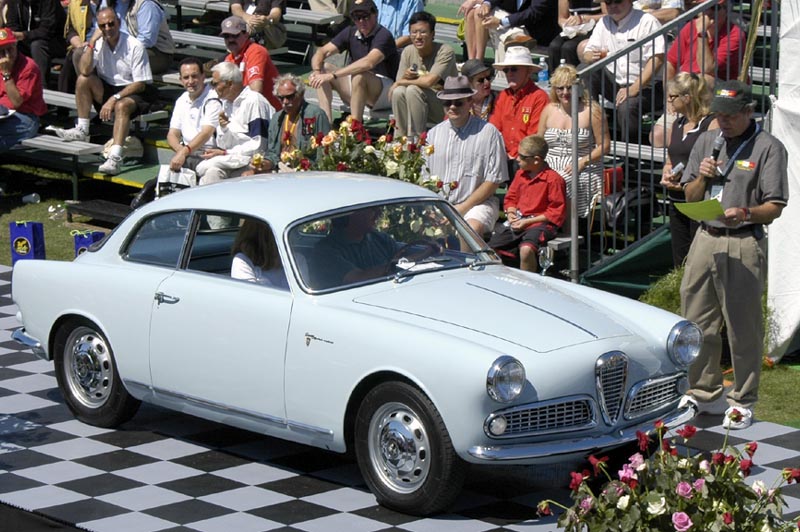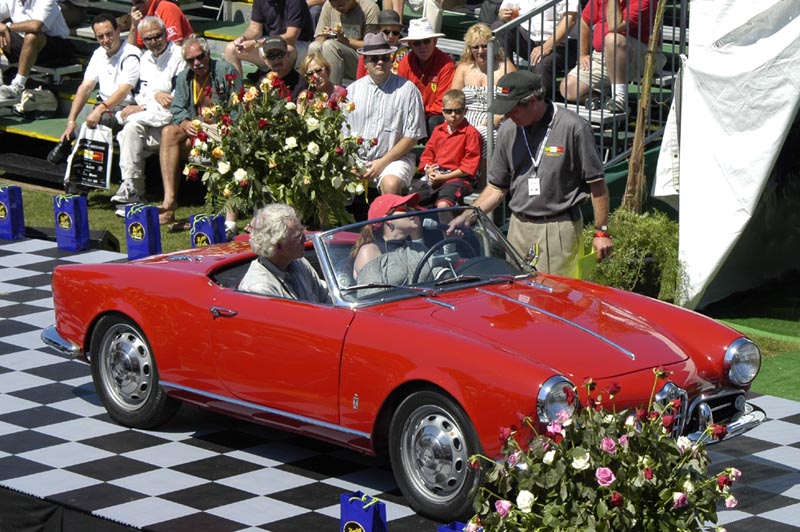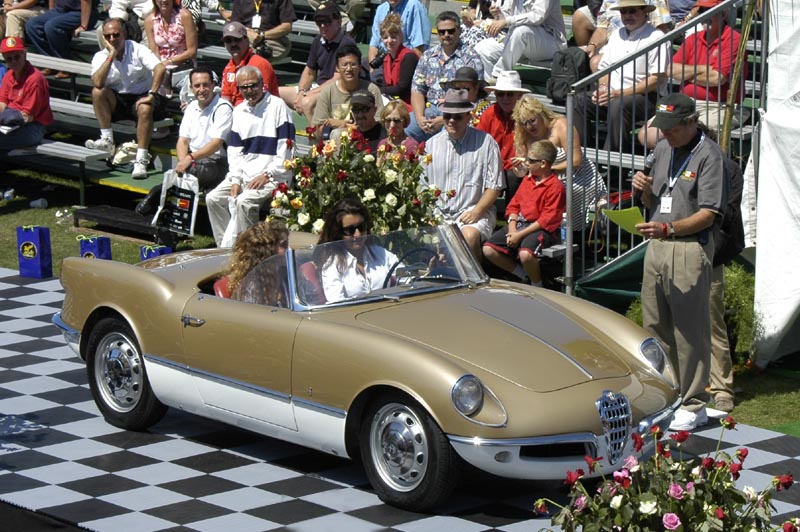 The car above is the Giulietta prototype designed by Bertone. This car never made it into production. Two were apparently built. The car belongs to a couple from Italy.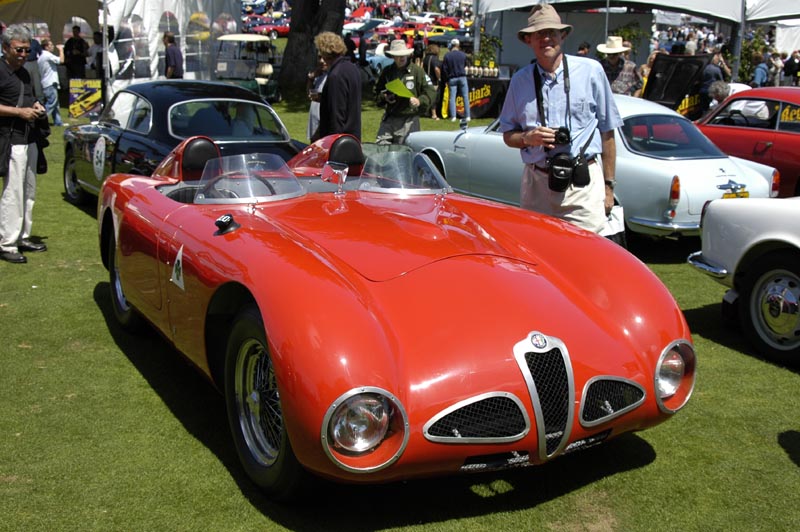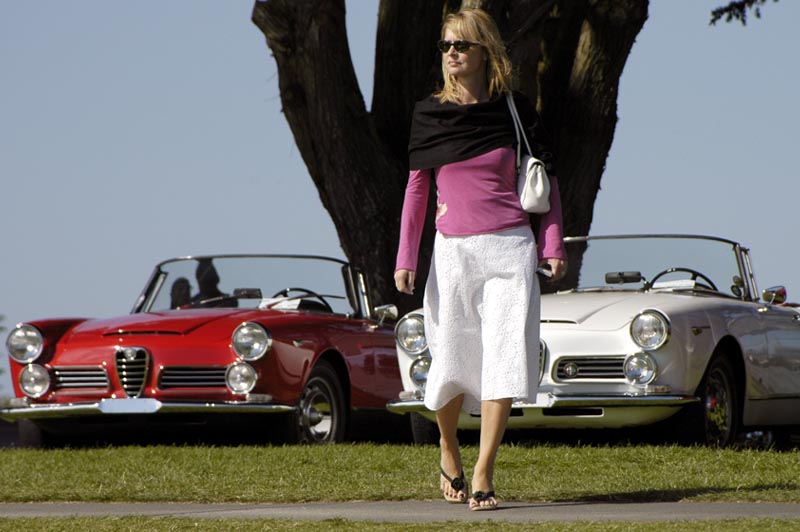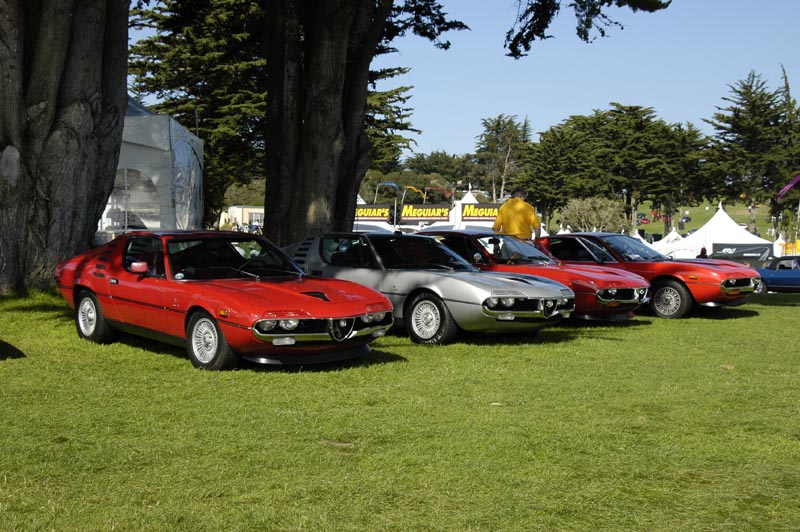 The Montreal corner.
Zagato on display.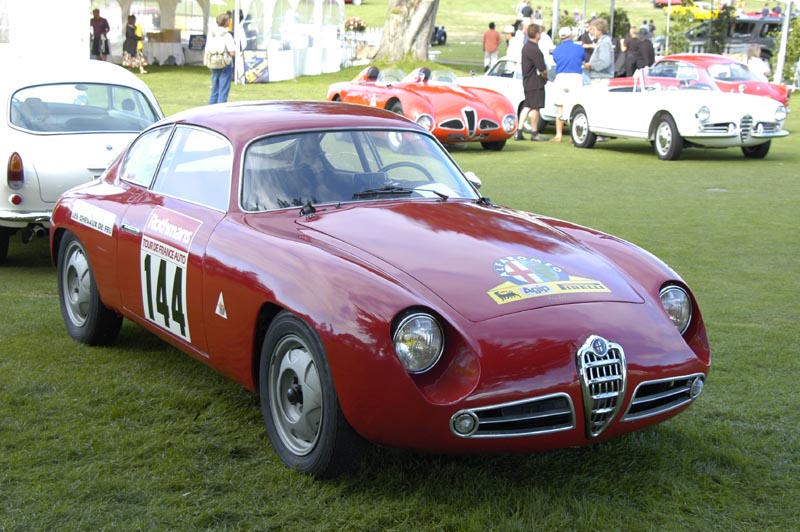 Above, 1959 Giulietta Sprint Veloce Zagato. This one belongs to Richard Ballantine of Durango, Colorado.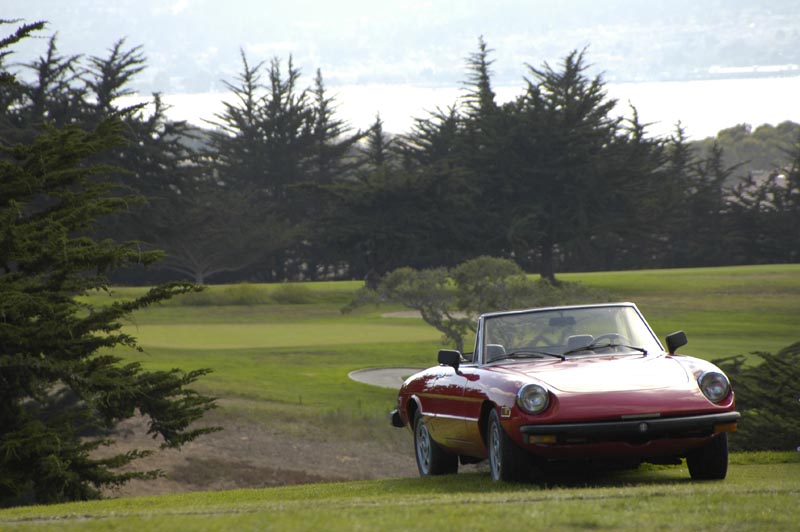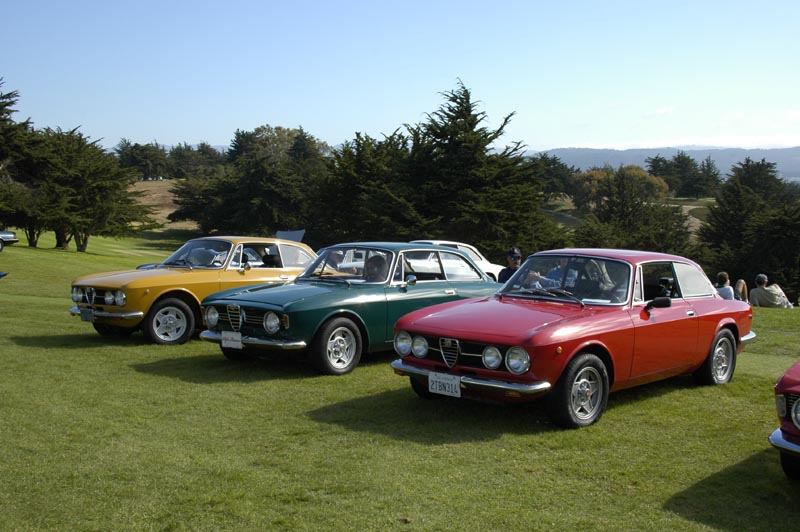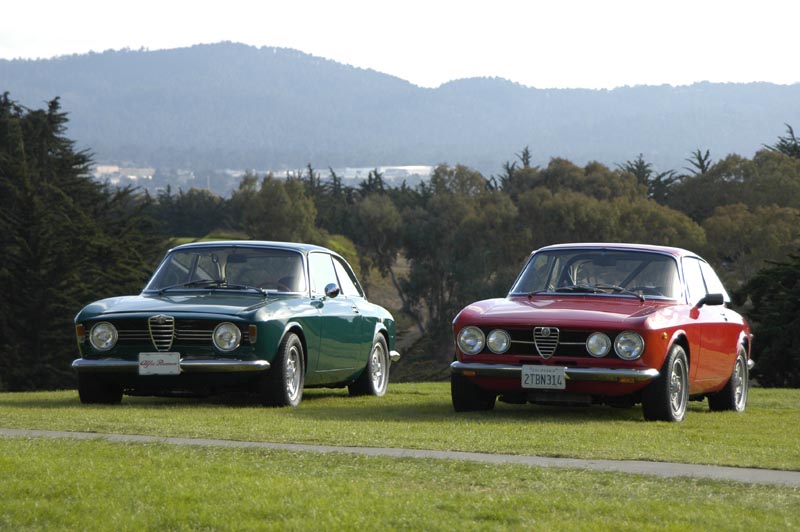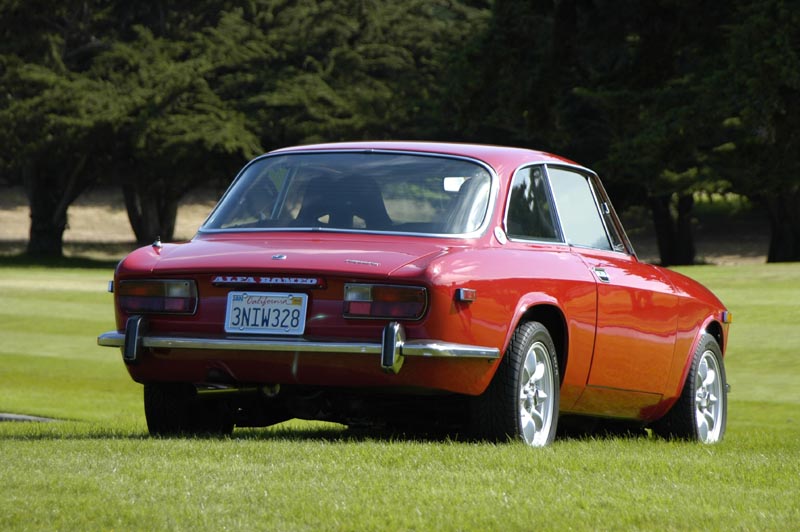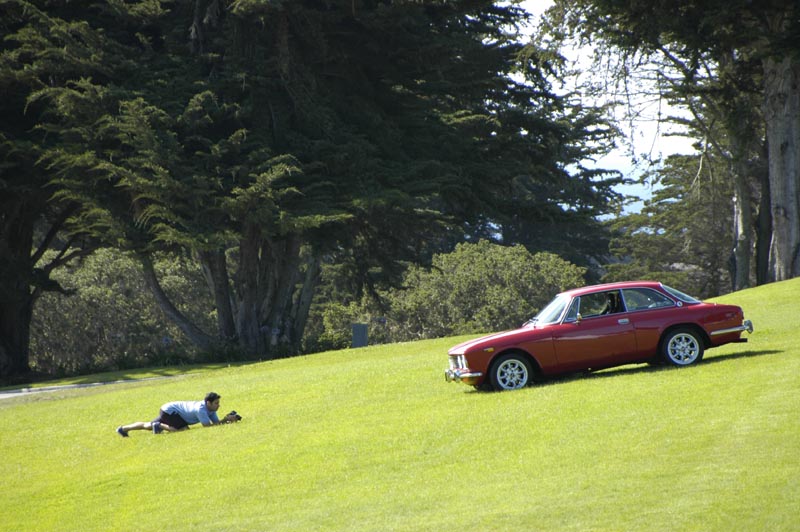 Love your GTV!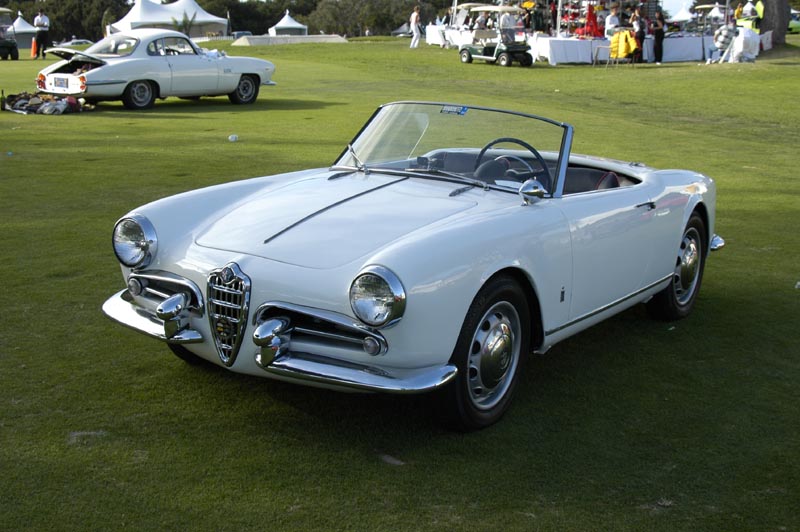 Above and below: this is a 1955 Giulietta prototype, SN 1495.00007. This car was a pre-production show car, and was also the same car tested at the time by Road & Track. Note the unique design of the bumpers compared to the production version. The car belongs to John Lourraine, who aquired it in 1978, for $ 200 from a farmer in Tacoma, Washington. The car was also featured in the Alfa Owner in October of 1996.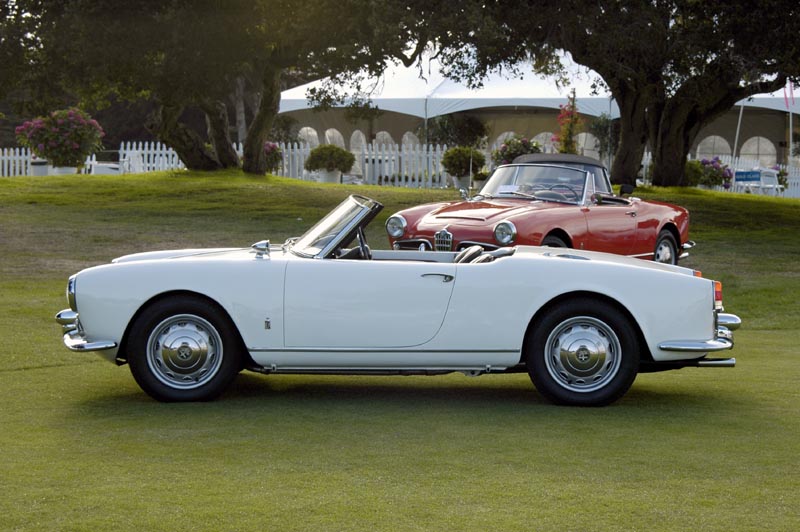 Above, a visit to the Pebble Beach Concourse d'Elegance is a must, even if the admission costs $ 100. This 1932 Alfa Romeo 8C 2300 Viotti Coupe' was shown by Arturo and Deborah Keller of Petaluma, California. The Kellers are famed collectors and have owned and shown many cars over the years. This appears to be their latest aquisition, found in state of neglect in Somalia and brought back to its original splendor.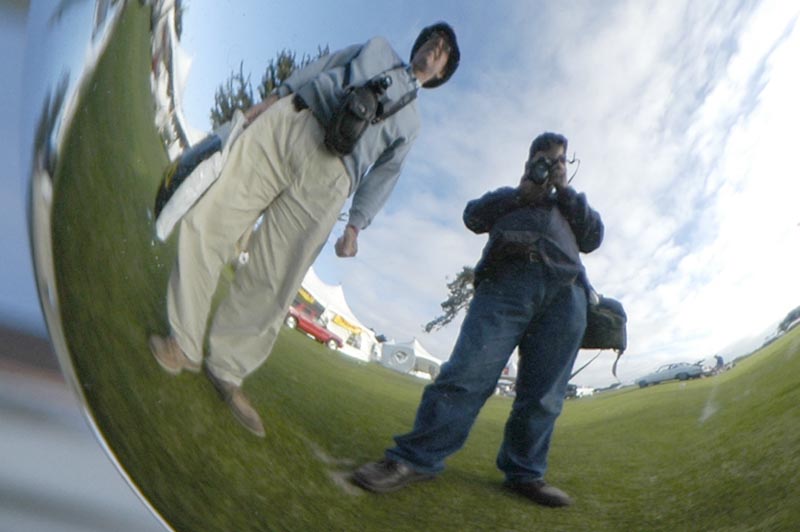 Alfisti Art Taxman and your webmaster, self-portrait shot as a reflection on the chromed bumper of the Giulietta prototype. We can assure you we look better and less deformed (almost normal, almpost human) in the flesh.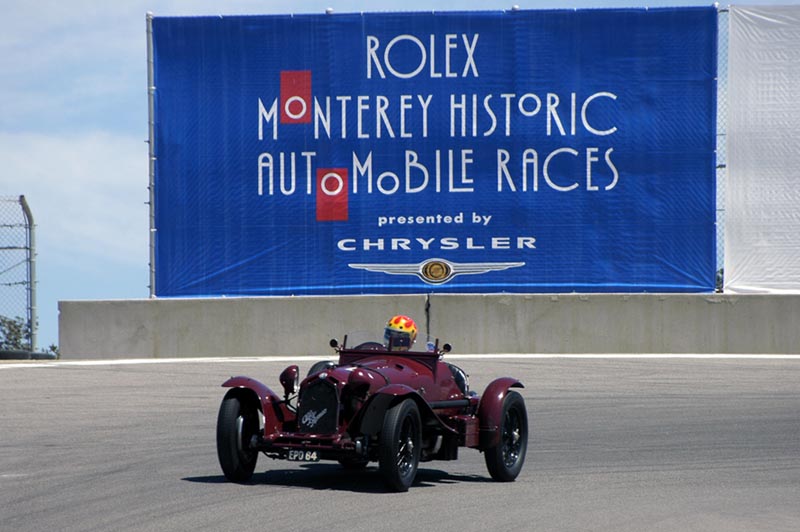 We also went to the Historic Races at Laguna Seca. There was a great collection of Alfa race cars. Above, 1933 Alfa Romeo 8C 2600.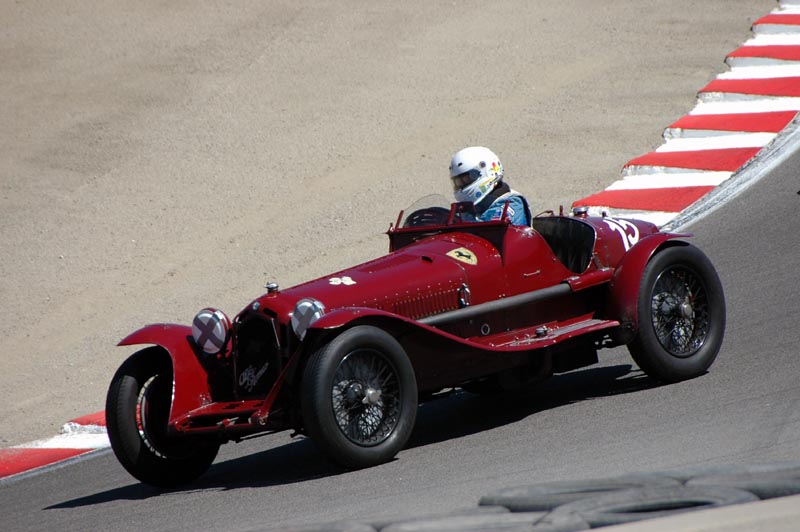 1932 Alfa Romeo 8C 2600.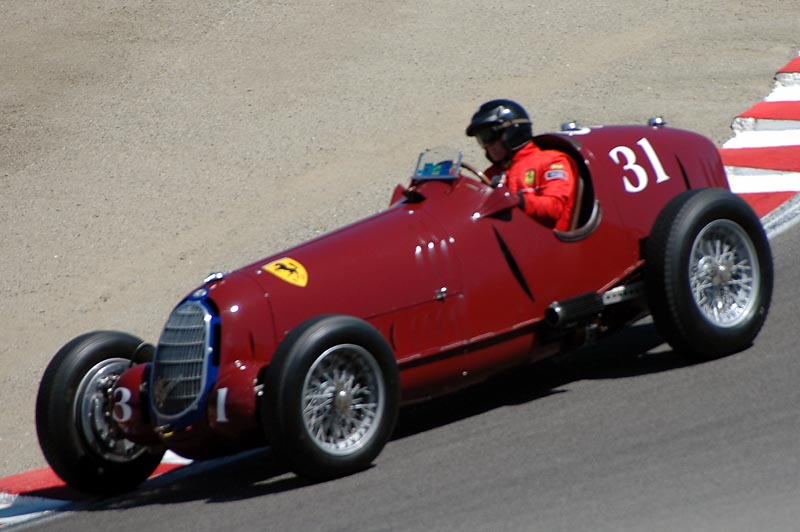 1935 Alfa Romeo 35-8C, ex-Nuvolari, now campaigned by Peter Giddings. The car was doing pretty well in the race until mechanical failure forced it to stop.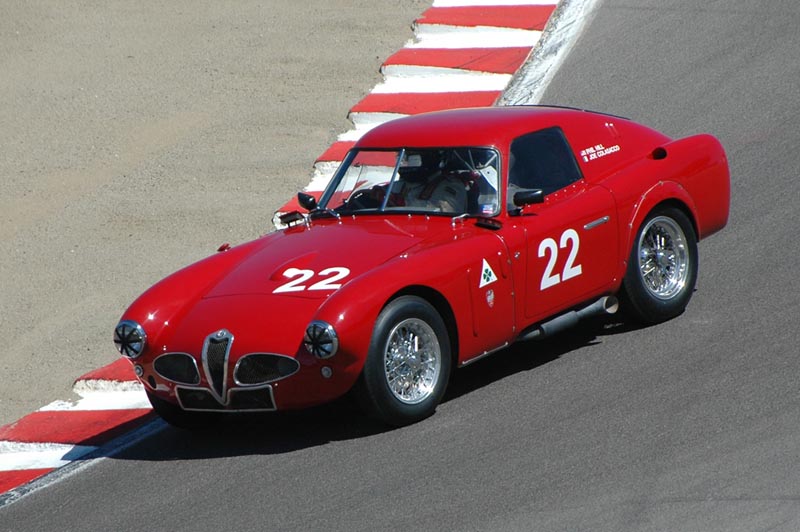 1953 Alfa Romeo 6C-3000CM, driven by former F1 World Champion Phil Hill.