The Banquet.... time to gather for a formal dinner and get together, to honor the old and welcome the new. Marc Mosko announced the result of the presidential election, and the he is now the new AROC President. Congratulations Marc...... and... DON'T SHOOT THE PIANIST (PRESIDENT)!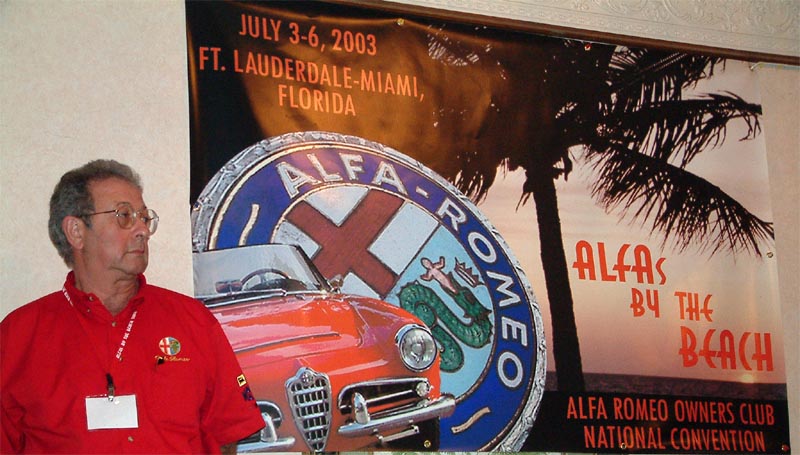 Mr. Bob Cozza was the guest of honor, and told us about his life revolving around selling and racing Alfa Romeos.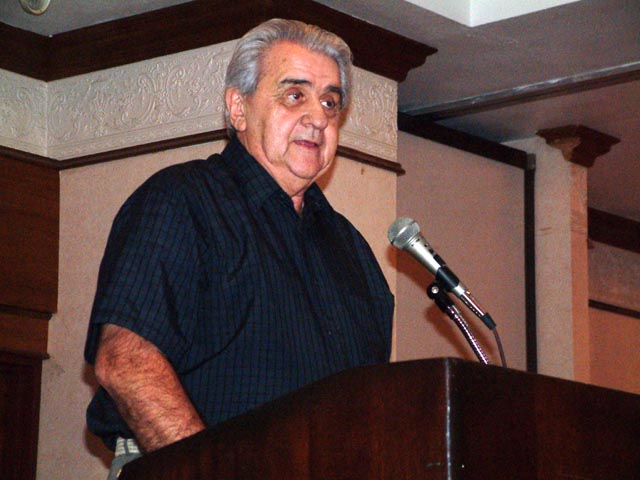 Danilo Gardi and his daughter are highly experienced race car tuners. They just came from Italy and joined Scuderia Silvestri. Danilo brought true Italian flavor to the Banquet.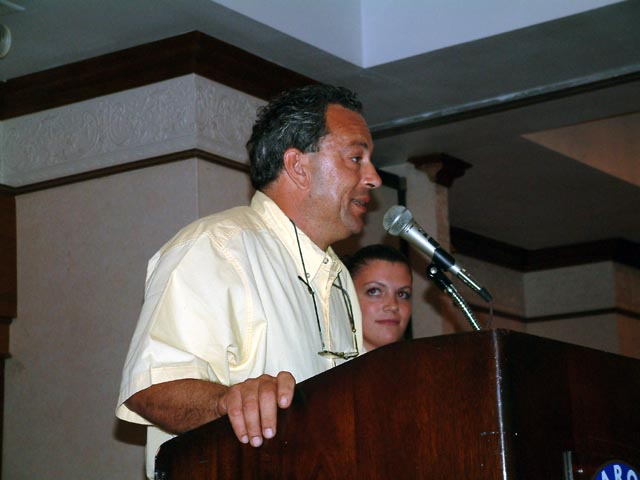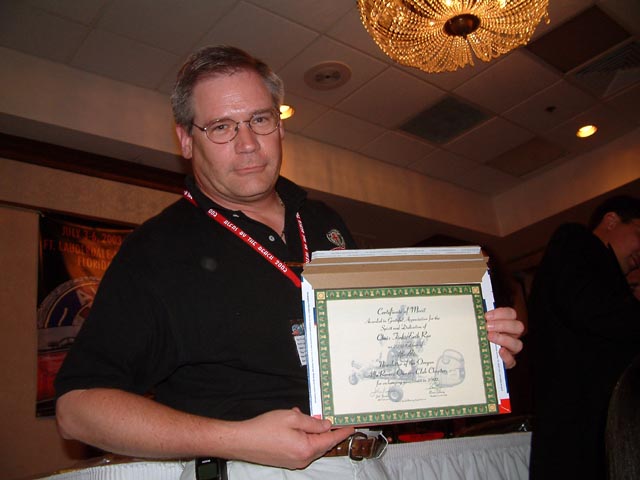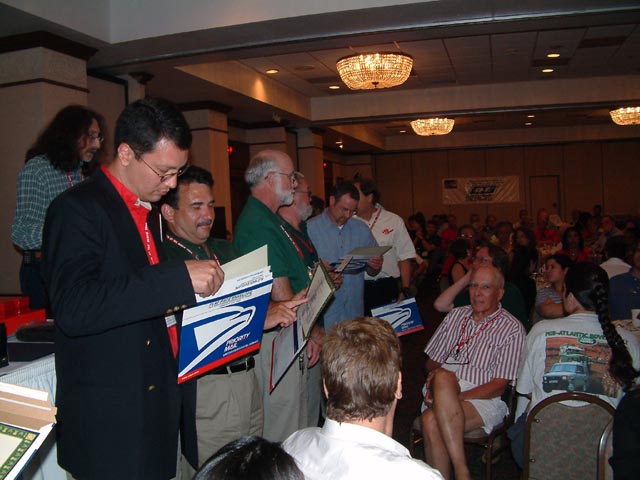 Richard Sirgany and Art Taxman.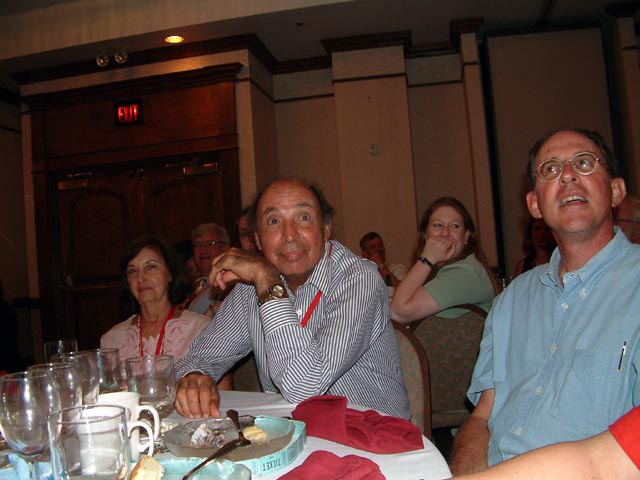 Bernie Zelazny wanted to tell us about the over 400,000 miles he drove in his car, mile by mile. Then he wanted to tell us about the entire starting grid of the F1 French Grand Prix... finally he presented awards for the newsletter editors.