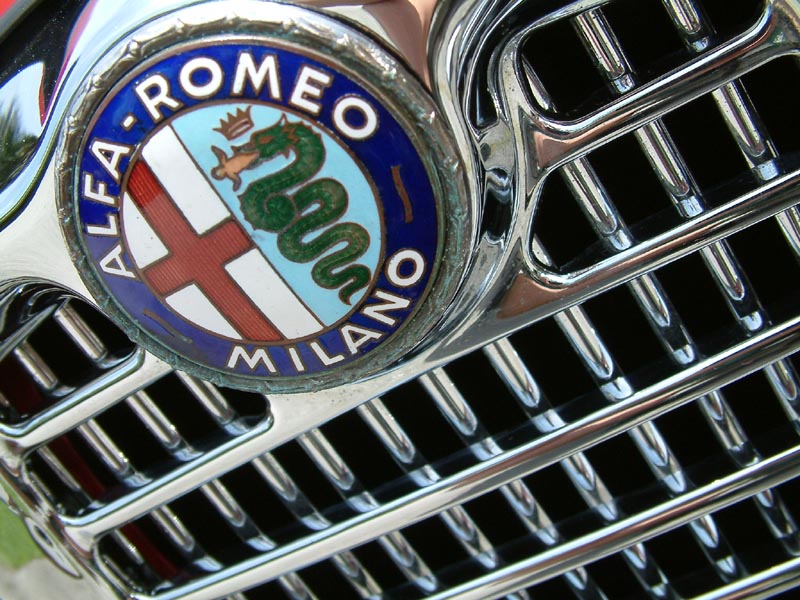 The Concorso d'Eleganza and Award Ceremony concluded the 2003 AROC Convention. South Flroida cooperate providing sunshine and a beuatiful setting in Snyder Park. We enjoyed great outdoors and the sight of many beautiful cars. A barbecue lunch was followed by the Award Ceremony for the Speed Trials, Autocross, and Concorso d'Eleganza. Boy, we had fun!
A special thanks to the Supreme Judges:
Bob Bartel, Ed Geller, Bill Gilham, Joost Gompels, Alex Gouras, Matt Jones, and Arno Leskinen.

I am sure there were very nice cars I had no chance to photograph. If you have pictures you want posted please e-mail those to
apblues@yahoo.com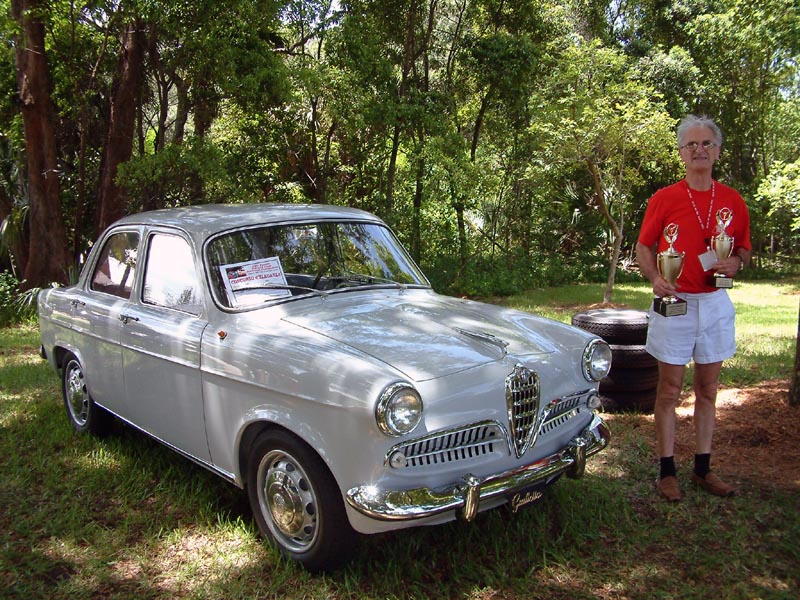 Klaus Menzel proudly displays his Best of Show Trophy awarded to his 1955 Giulietta TI Sedan. Congratulations Klaus!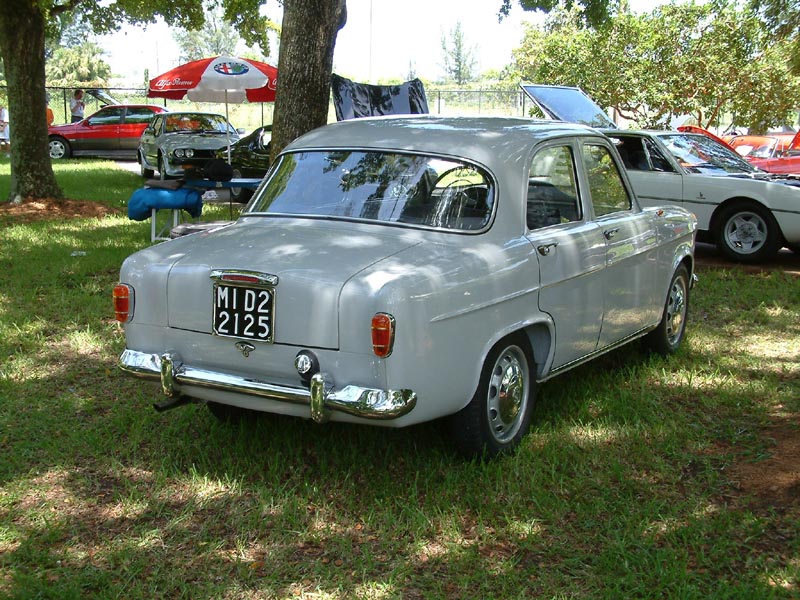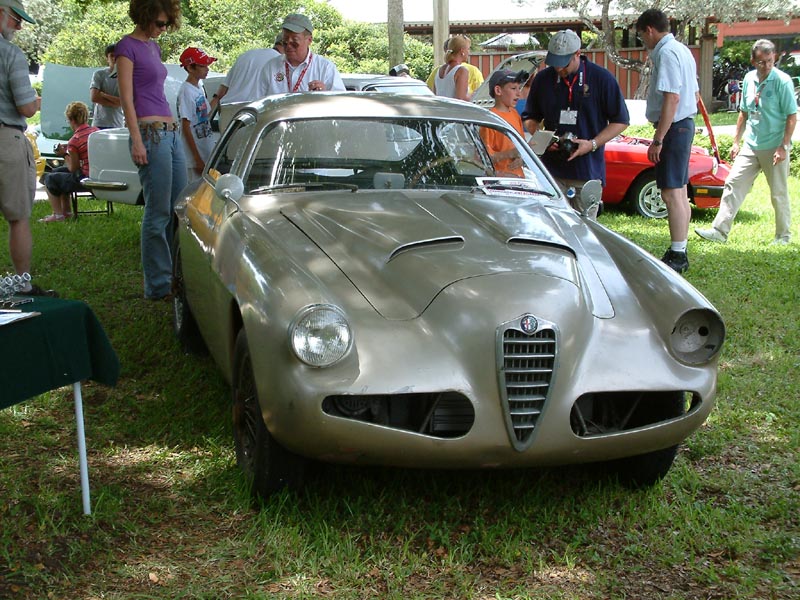 Above and below: this 1900 C Super Sprint promises to become a beauty once restored. It still is beautiful showing the patina of time.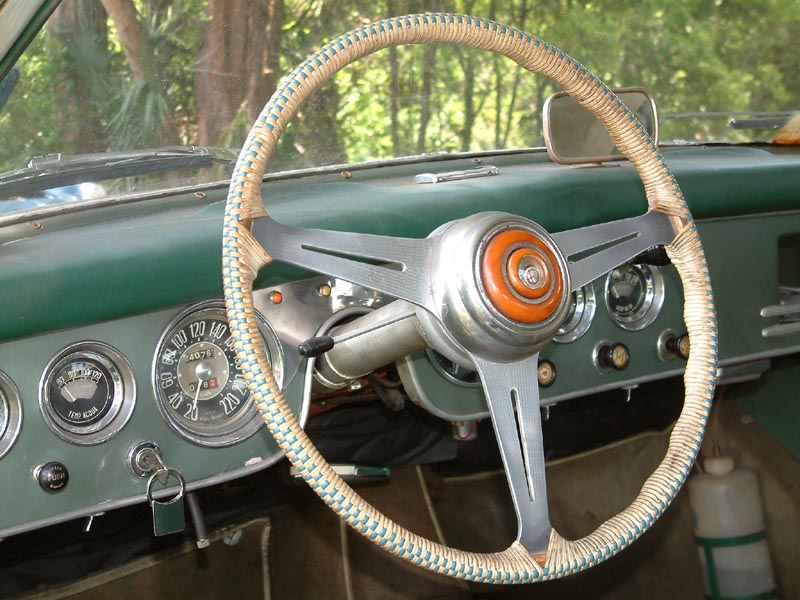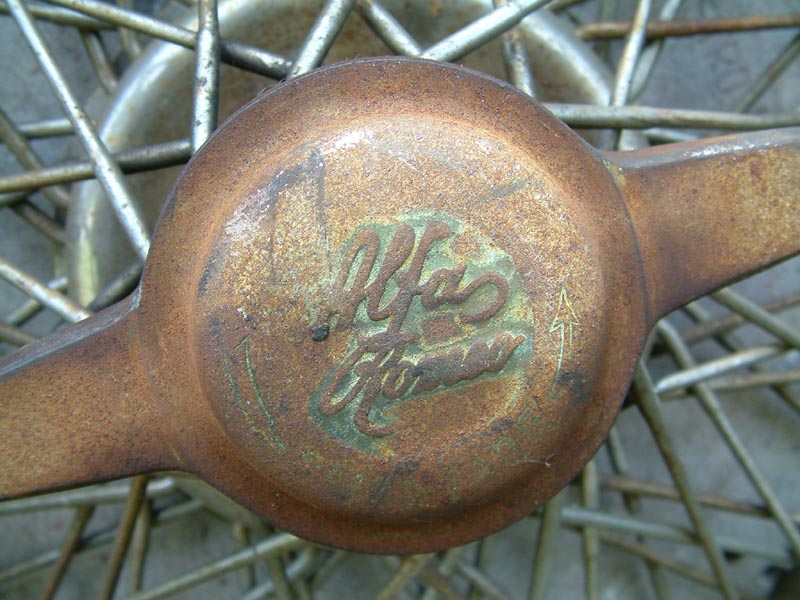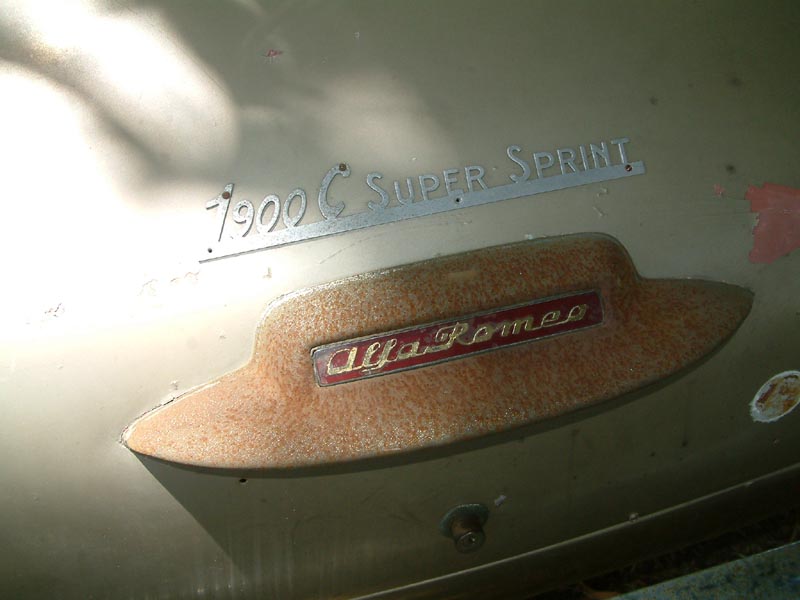 Below (next four pictures: two wonderful examples of 1965 Giulia Spider Veloce belonging to Marc Mosko (red, 1st in class with 95 points) and to Ted Stratton (2nd in class with 94 points). That's a close call!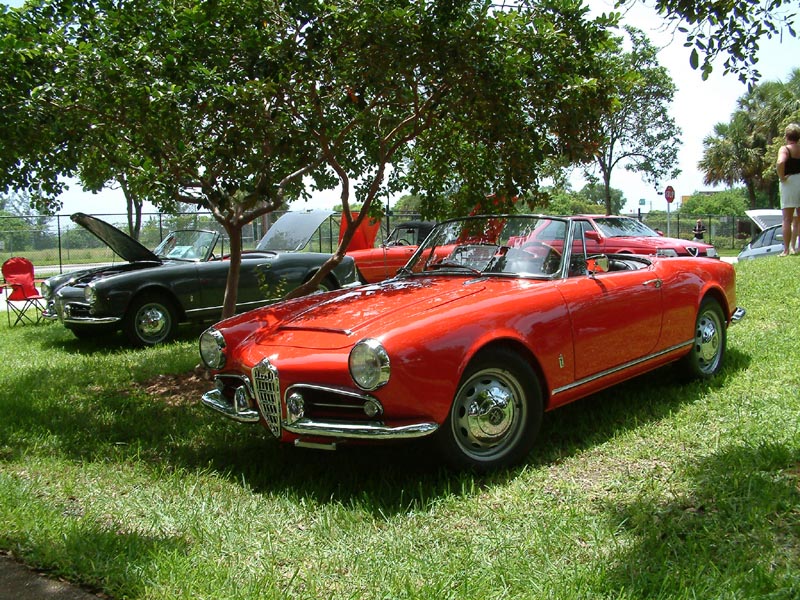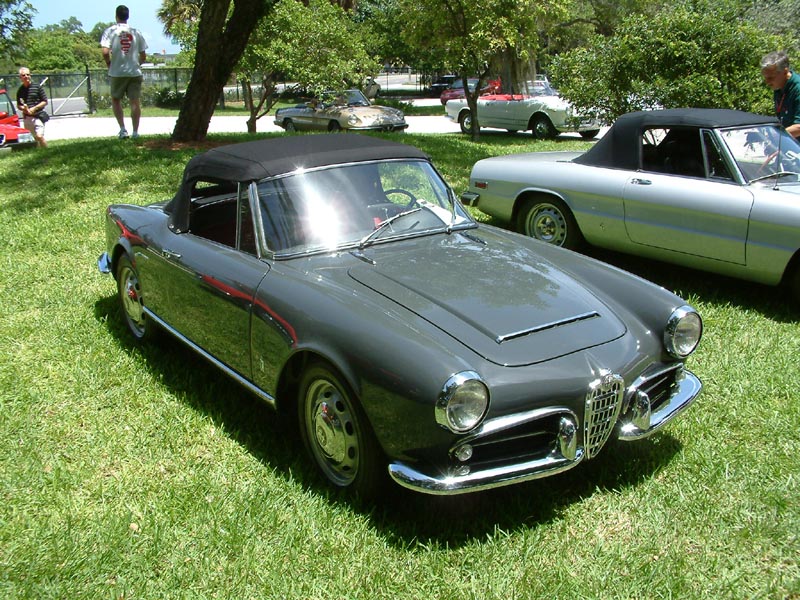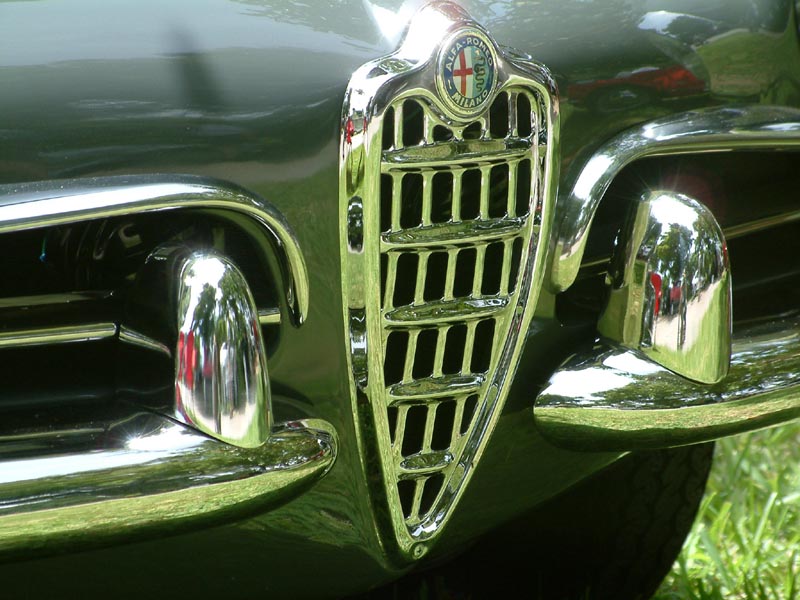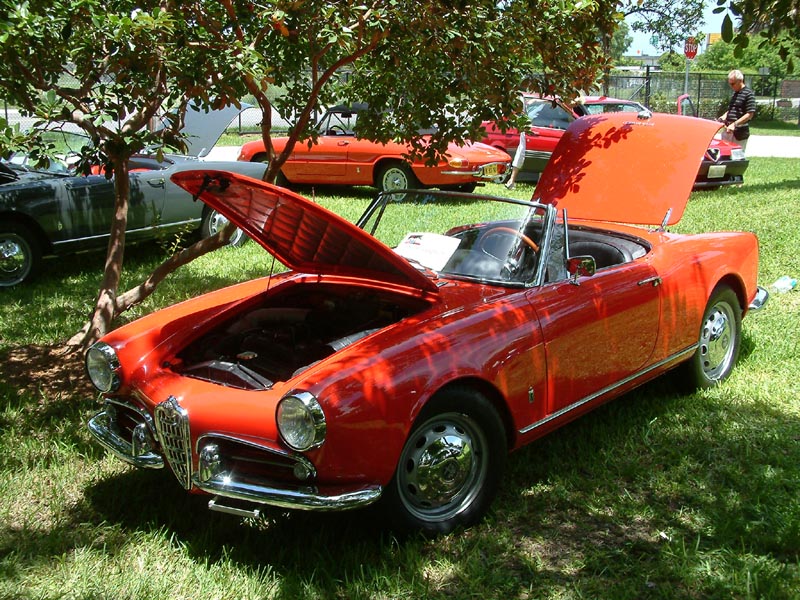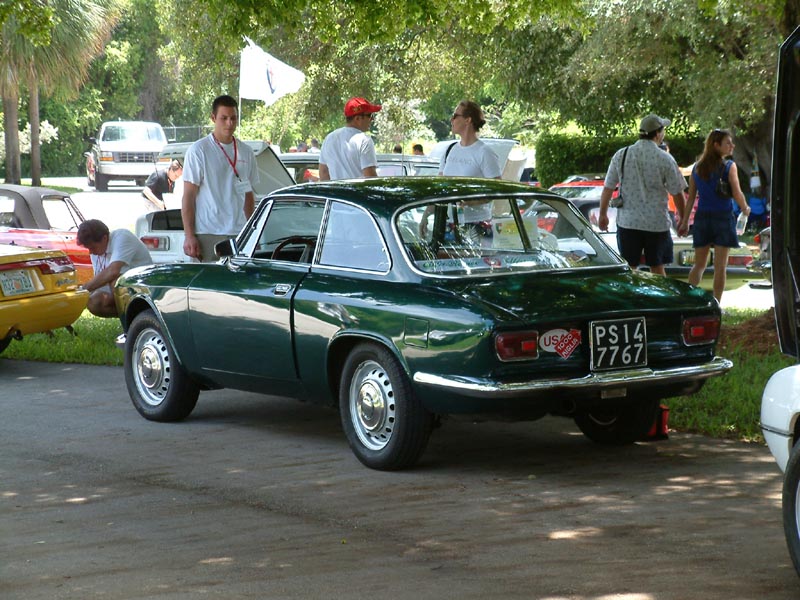 Above: a Giulia GT finished in a gorgeous green. Below: two Montreal were in attendance. The black Montreal owned by John Picot won first in class followed by the white one of Nancy Bartell.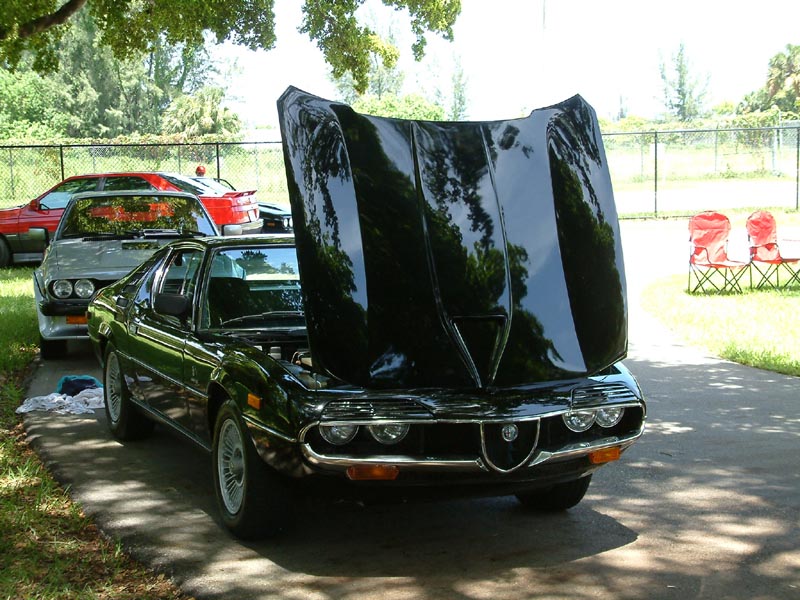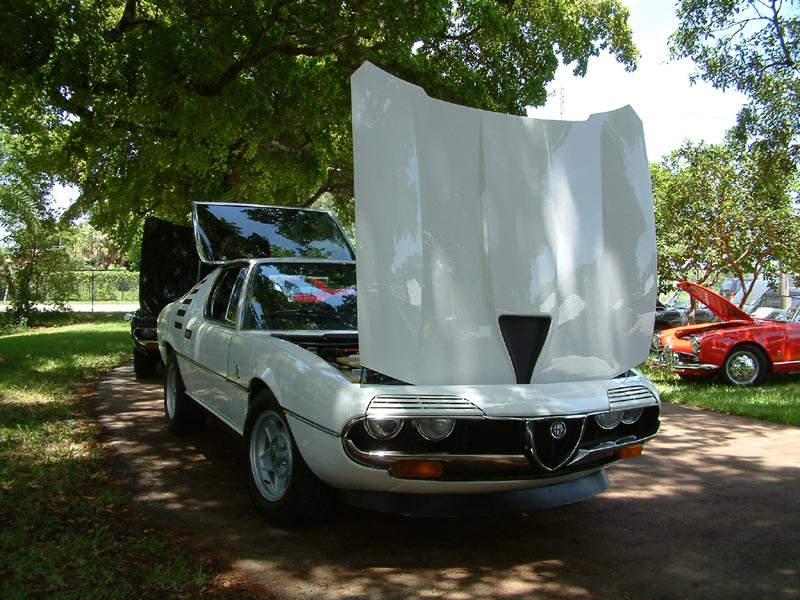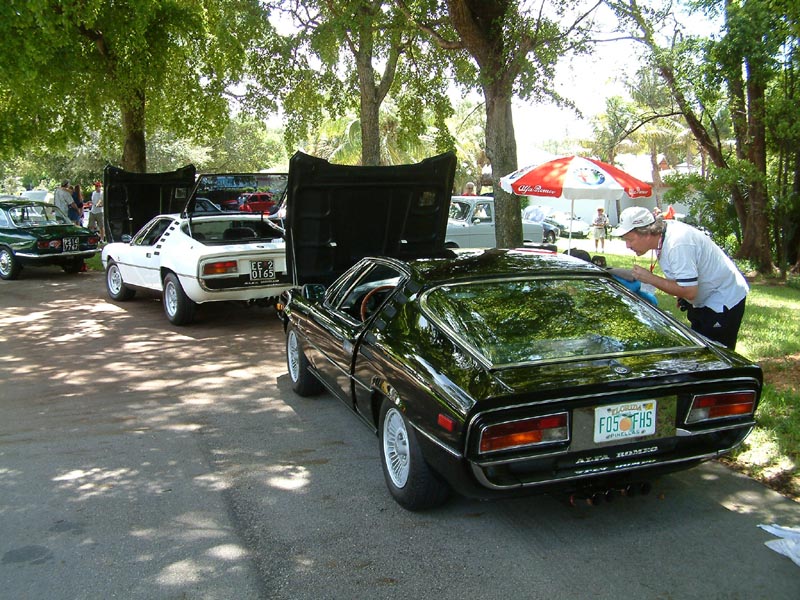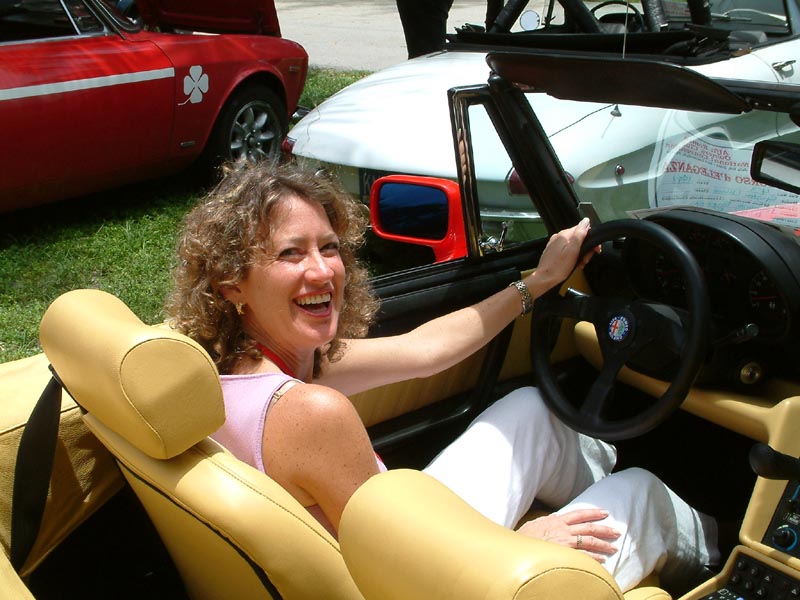 Michele Michaud is waiting for someone to take her away in a spider... meanwhile she wanted to take this spider with her. A big thanks to Michele for all the help she gave at the convention.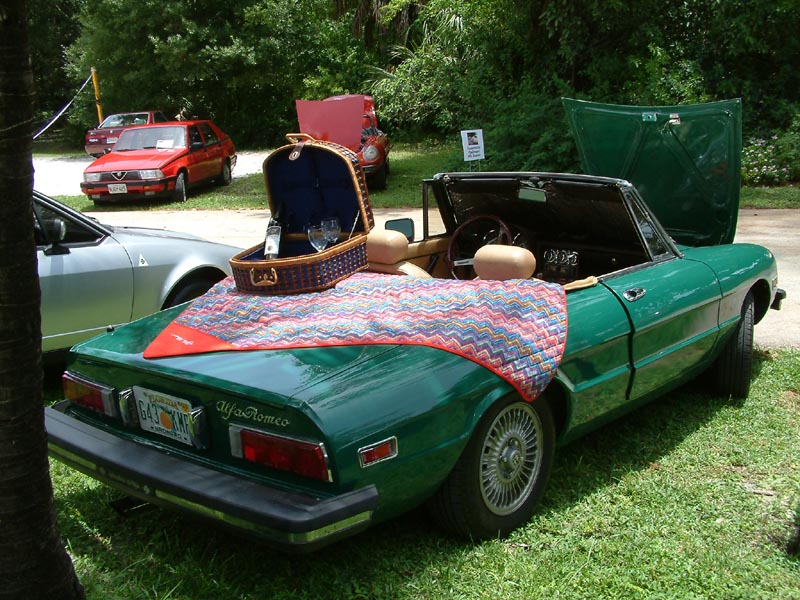 Above: Alfa for a picnic.
Below: Alfa for RACING... YEAHHHH!!!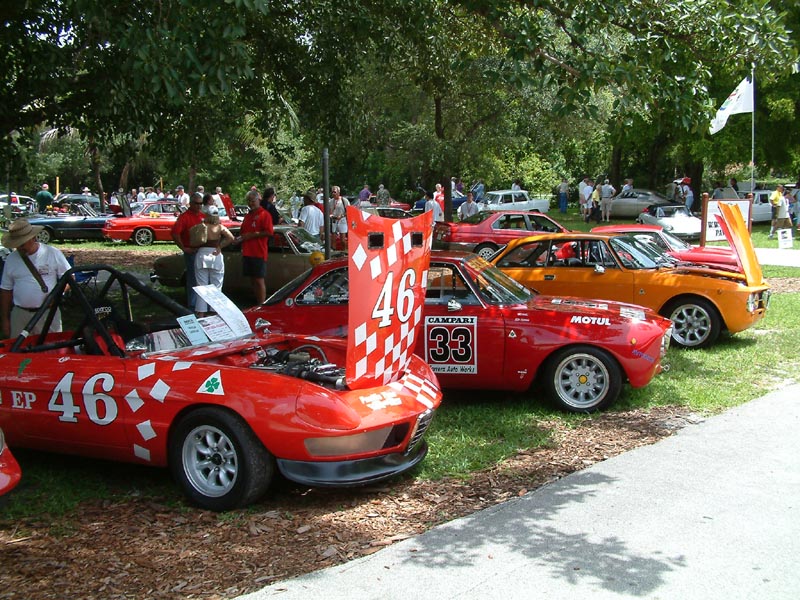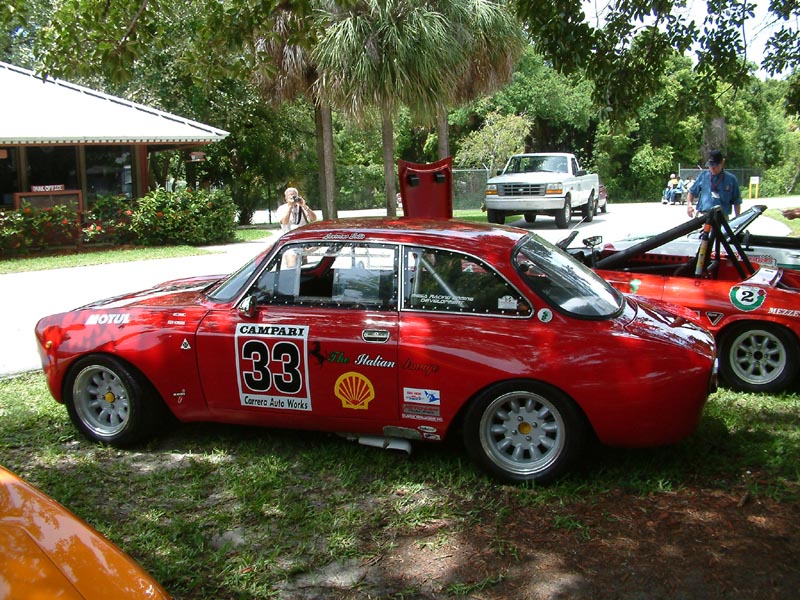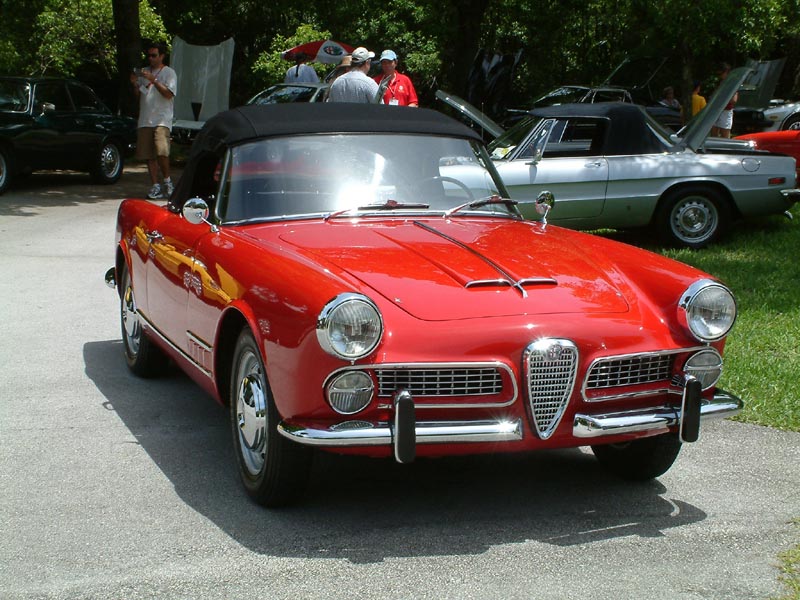 The unique and timeless beauty of Alfa Romeo design as one could admire on the Spider of Jim Smallwood (first in 2000/2600 Open cars). Below, the white spider of Robert Lucas, second in class.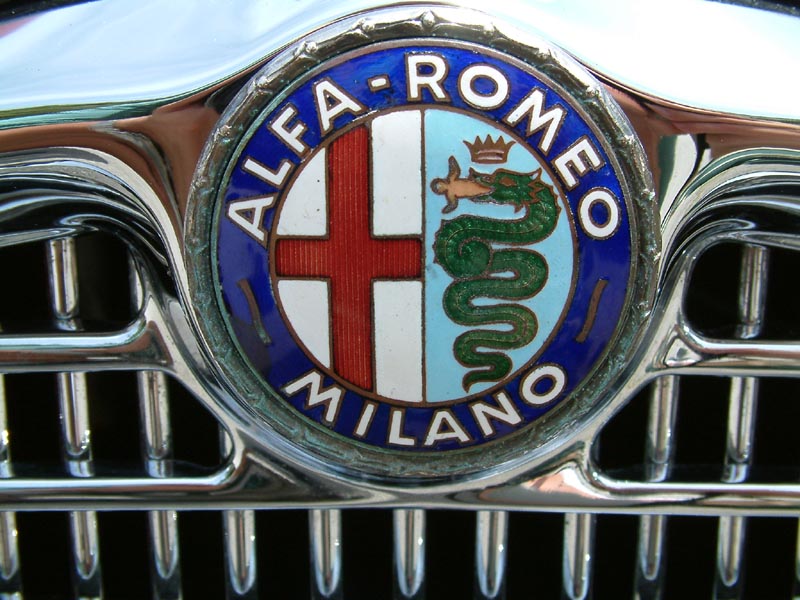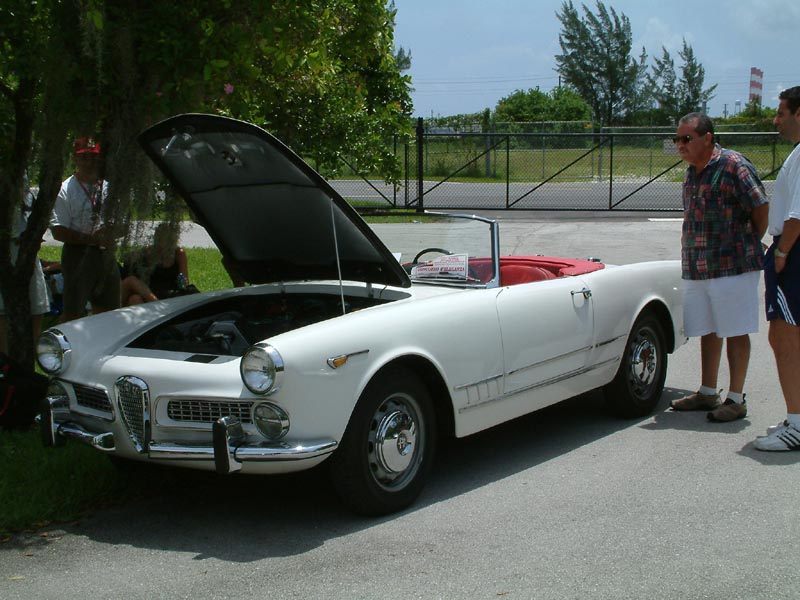 Below (next three pictures): the Vignale Coupe of Delmas Greene, first in 105/115 closed cars.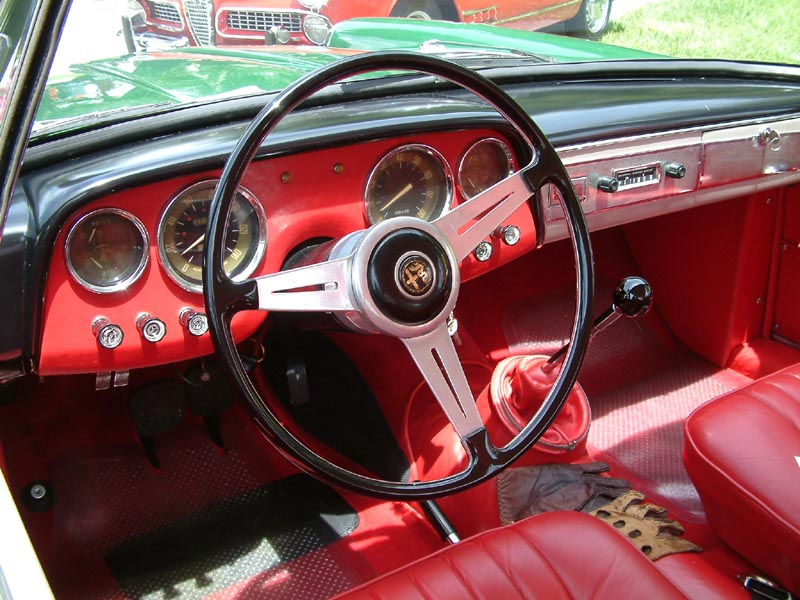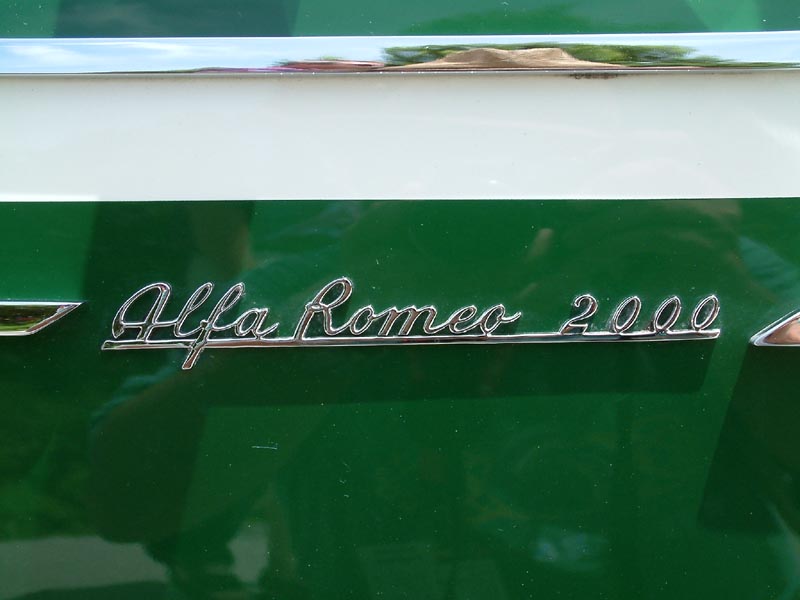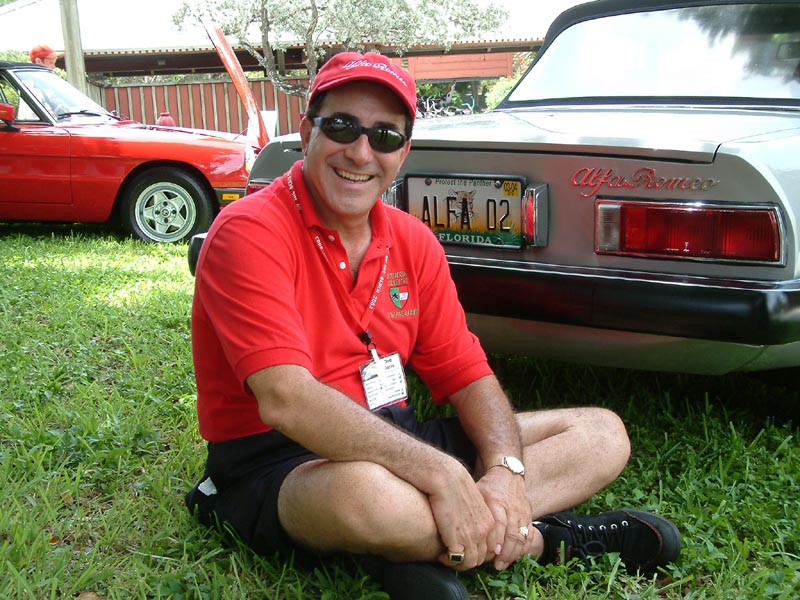 Above: Don Dorra, a happy camper near his beloved spider.
Below: the Giulietta spider owned by Lou Daugherty shows its beauty after having shown its muscle at the autocross. Note driving gloves, a nice touch!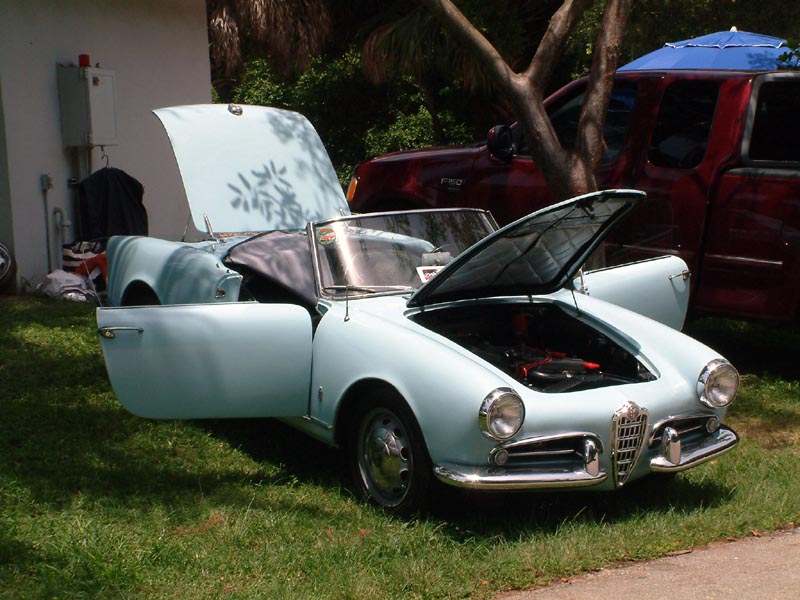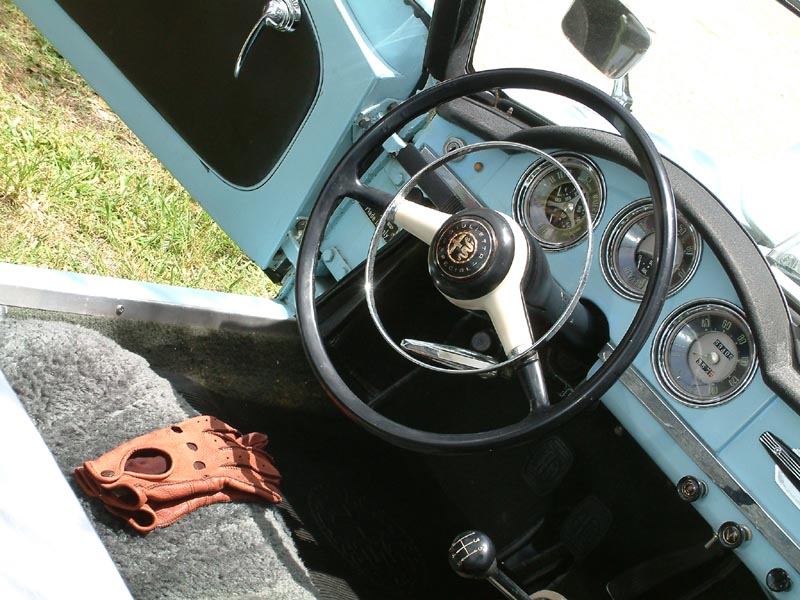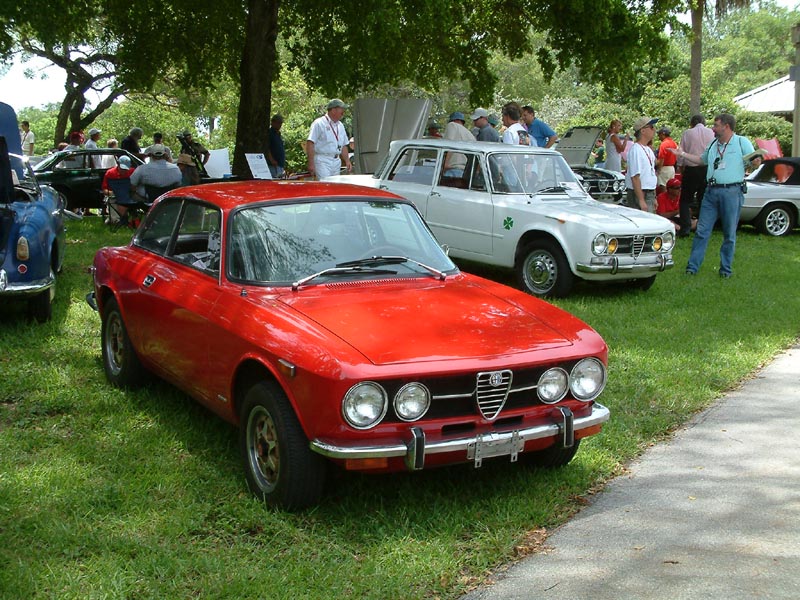 Above: a red 1750 GTV and the Giulia Super of Christopher Silvestri.
Below: there are no cosmetically challended Alfas, they are all beautiful!
TROPHY TIME!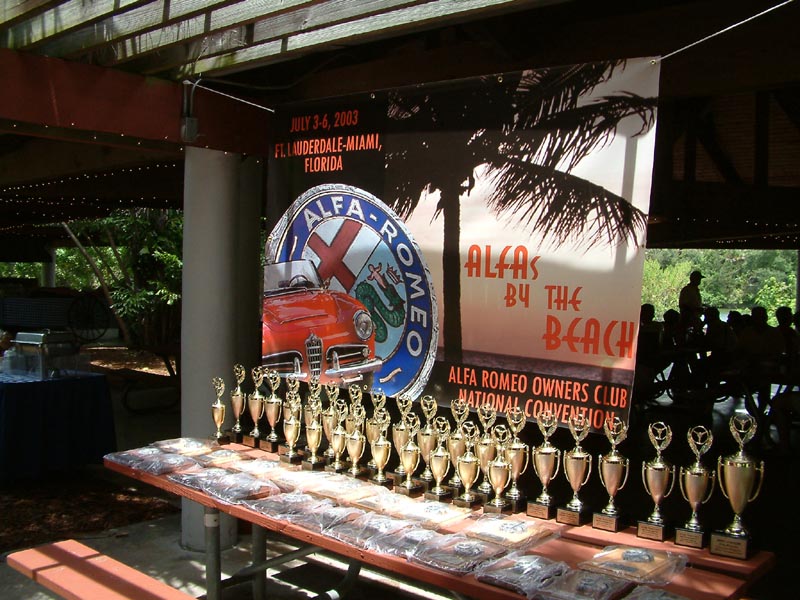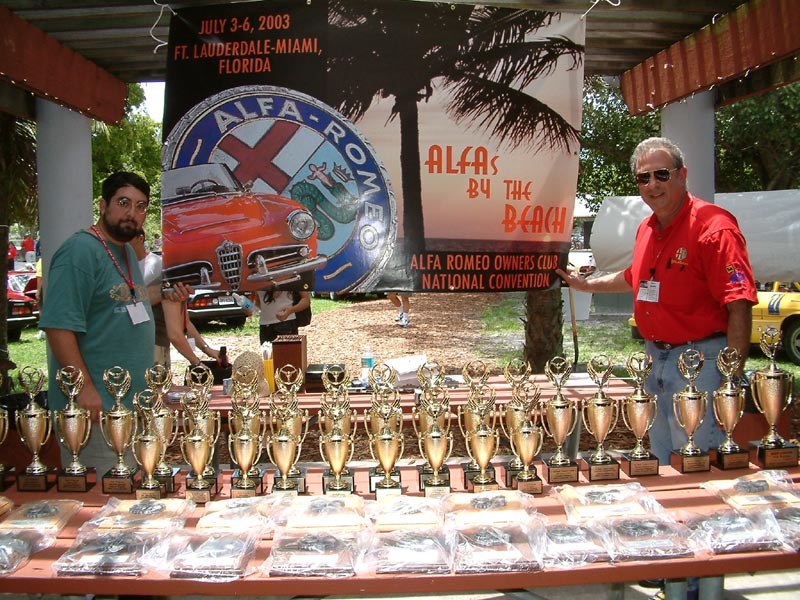 Above: Marc Mosko and Alberto Pugliese pose next to the Convention Logo.
Below: Eva Mosko and Mike Patarelli.
Above: Ed Geller and Bill Gillham present the Best of Show Award to Klaus Menzel.
Below: John Hoard, Eric Storhok and Chip Denyko announcing winners.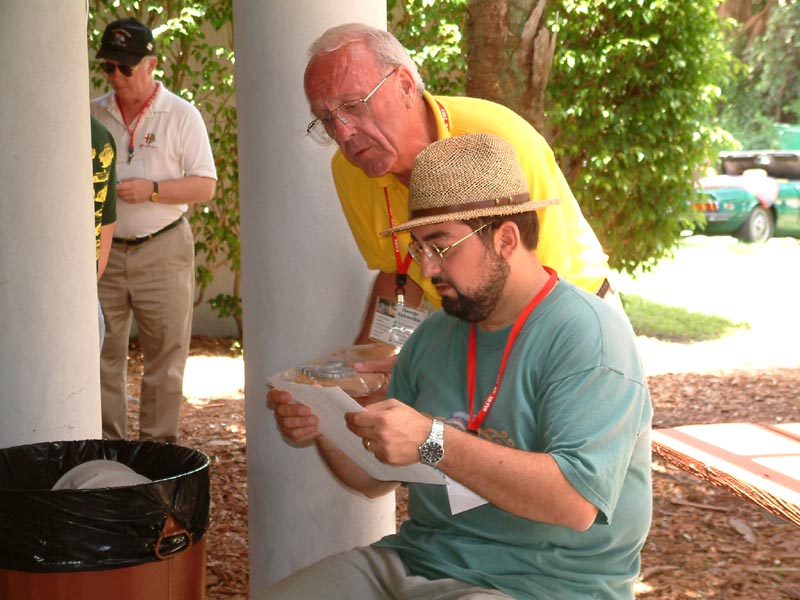 Above: George Schweikle and Alberto Pugliese check out times. He won, no doubt about it!
Below: Ed Geller gives out another trophy.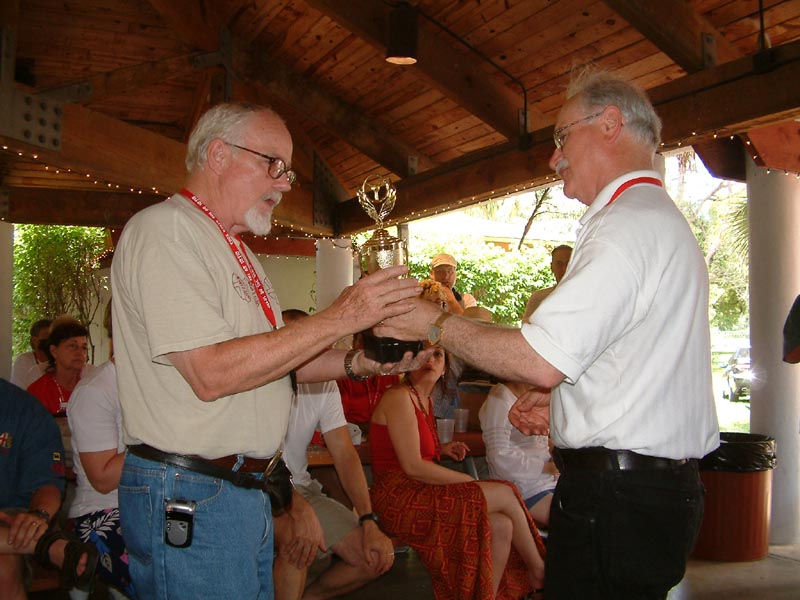 Naomi Sarasola gets a trophy for her 1986 champagne spider. She also organized the rally to South Beach on the 4th of July. Thanks Naomi. If anybody has pictures of that event please e-mail the web-master.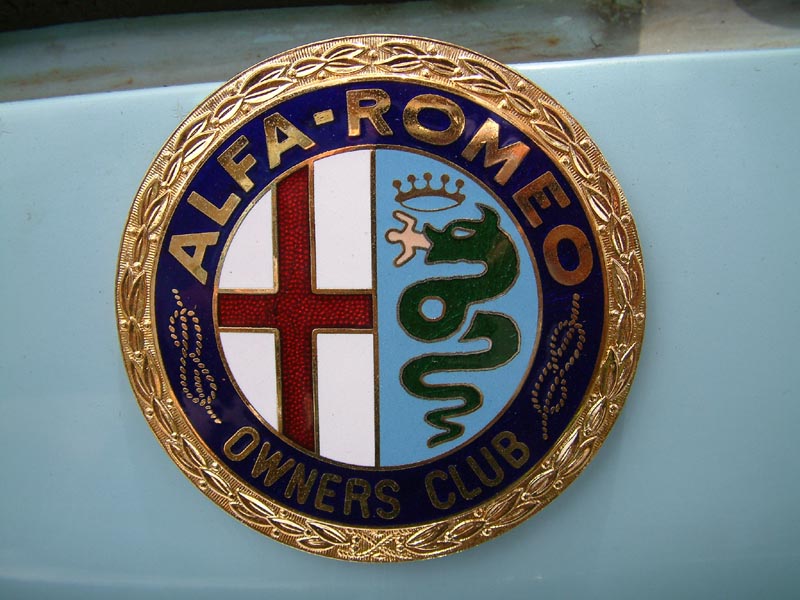 Can anybody tell me how old is this AROC emblem?
Congratulations, Marc, for a great convention!