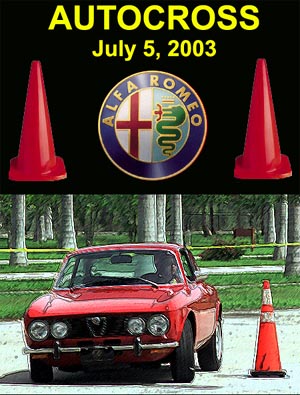 The Autocross was great fun. More than 50 cars negotiated a beautiful course designed by Eric Storhok and John Hoard from the Detroit AROC Chapter. Ines Storhok as well as John's daughters Danielle and Gabrielle worked very hard to ensure the success of this event, and so did many others.
Click on the link below to see a video of the autocross.
The final classification is shown below.
Then keep scrolling for many, many pictures of the event. Pictures are large, the page may take a while to load but it's worth the wait.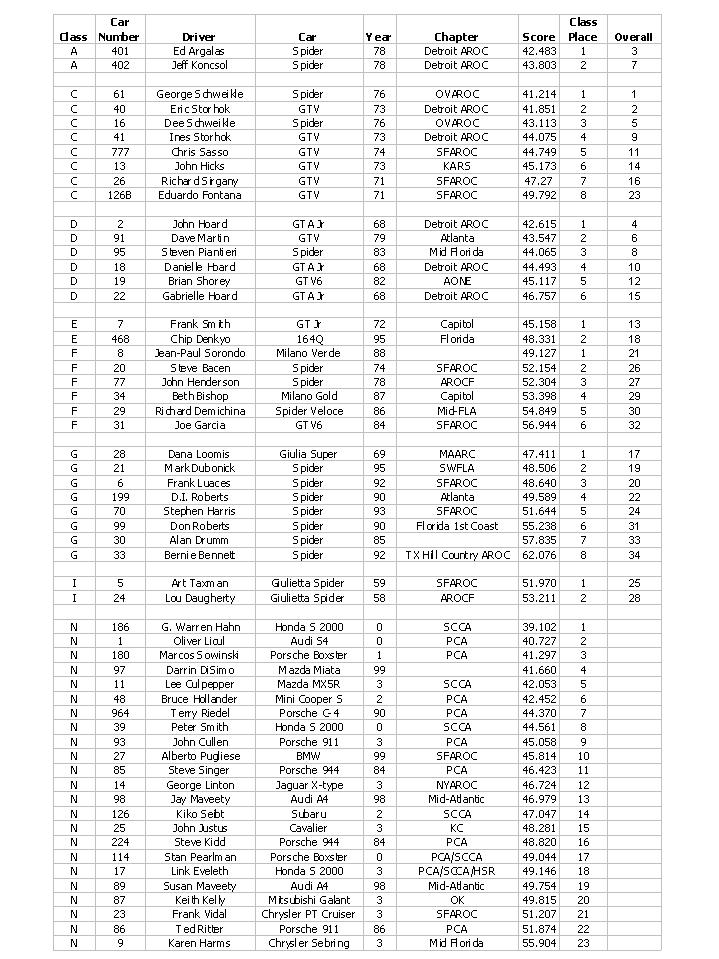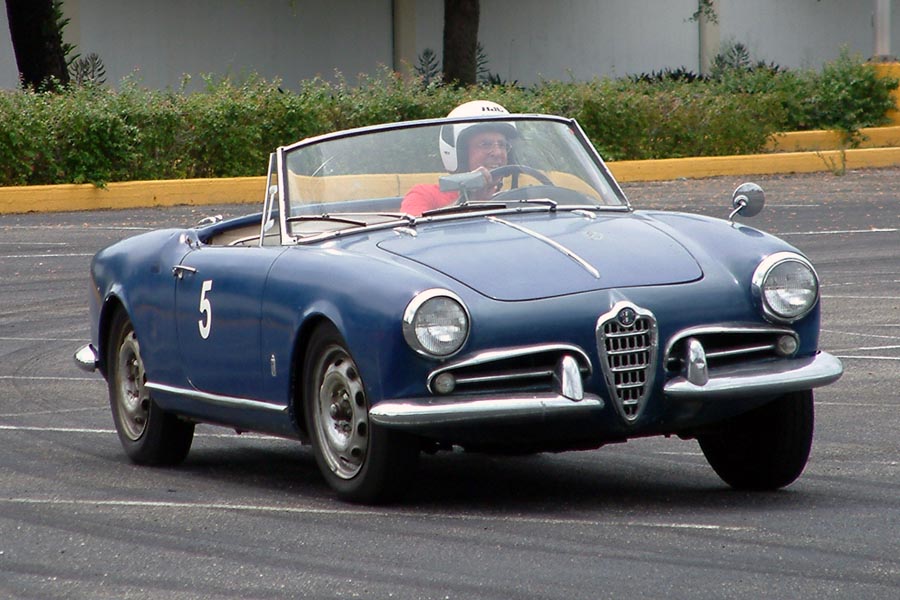 Art Taxman (top) and Lou Daugherty had a great time dueling with their 1959 and 1958 Giuliettas. Hard to believe that these cars are 45 and 44 years old and not only are beautiful but also remain great fun to drive. As noted by Eric Storhok, it is not common to see two of these beauties competing in the same event.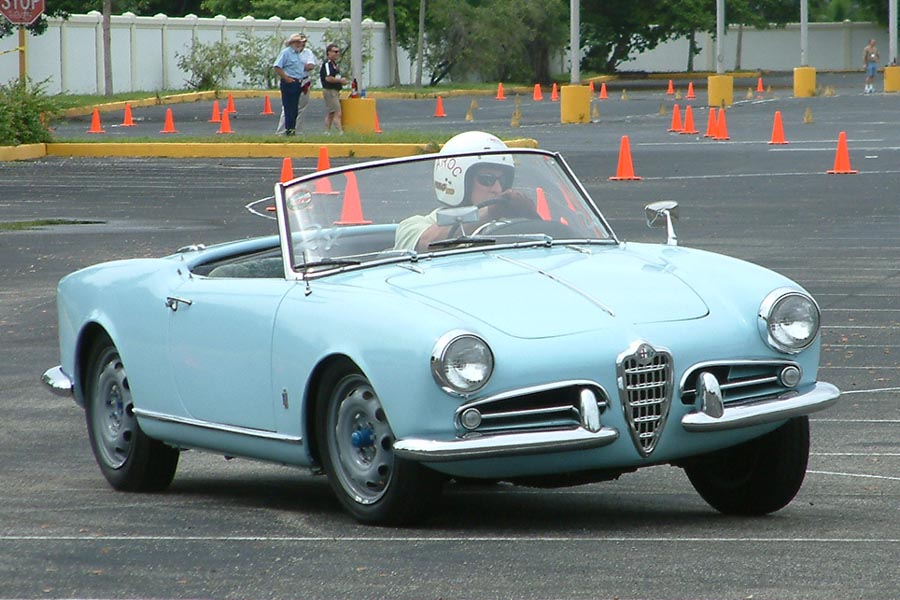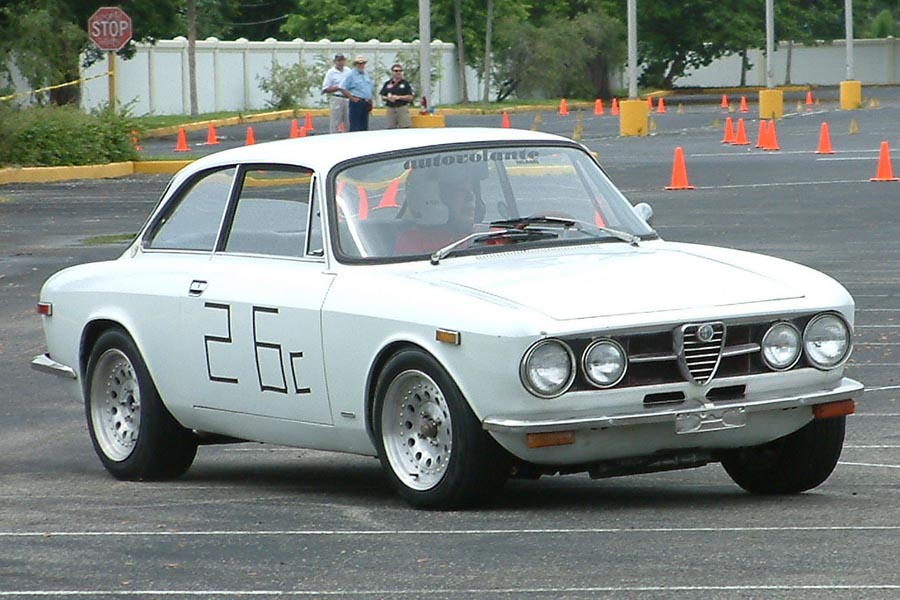 Maestro Richard Sirgany of Auto Volante in Miami had this 1971 GTV ready just in time for the AROC autocross.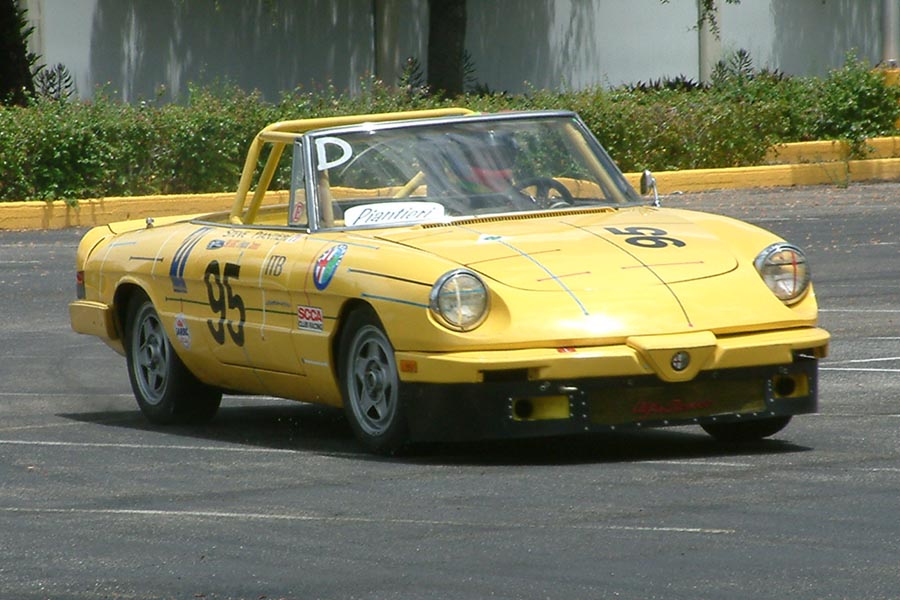 Spidermen in action: Steve Piantieri (top) and Steve Bacen (bottom).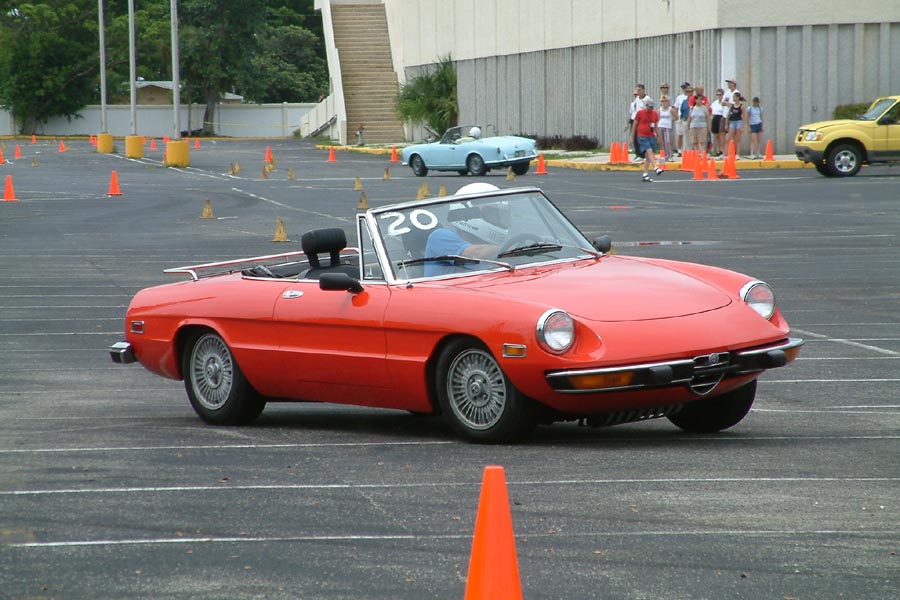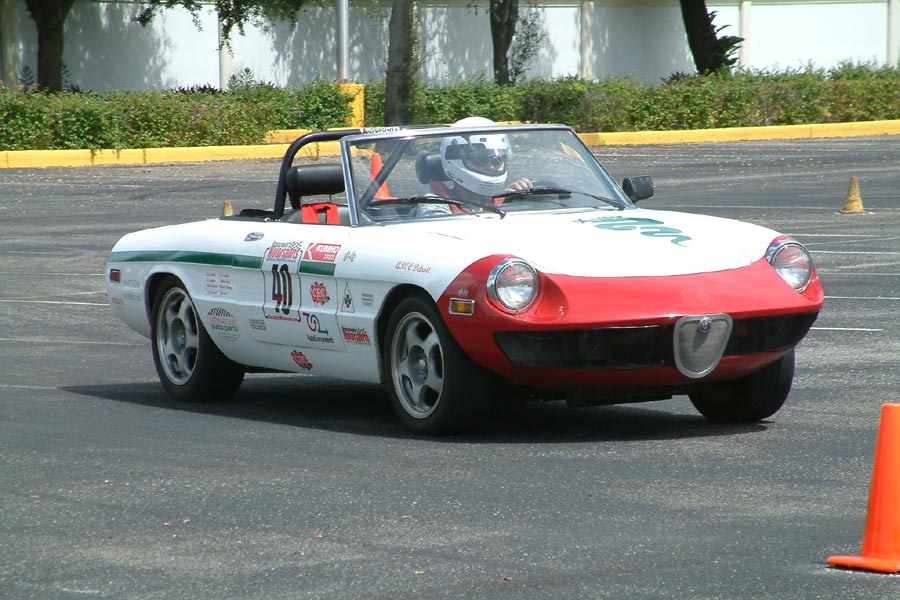 More Spidermen in action: these two guys drove the same car from the Detroit AROC. They are Jeff Koncsol (above) and Ed Argalas (below).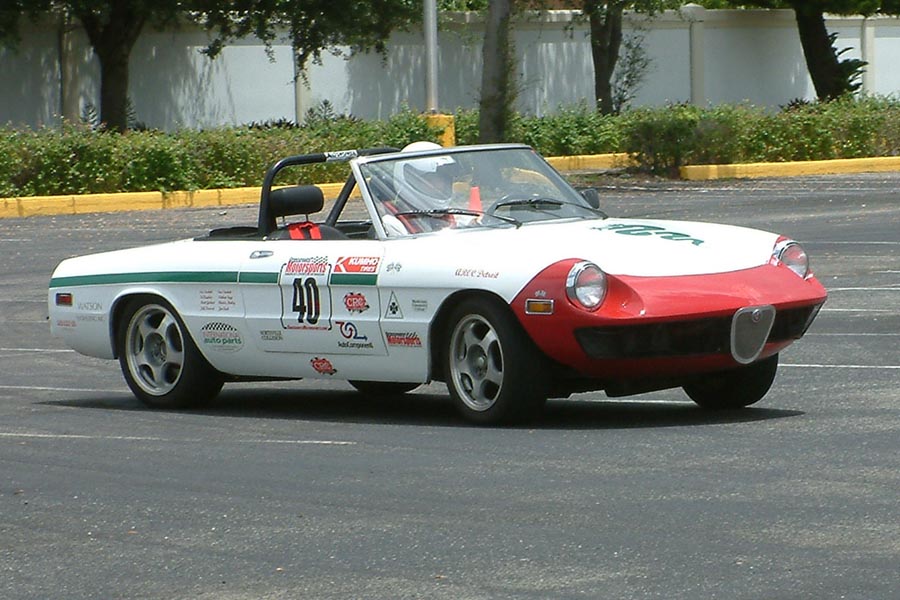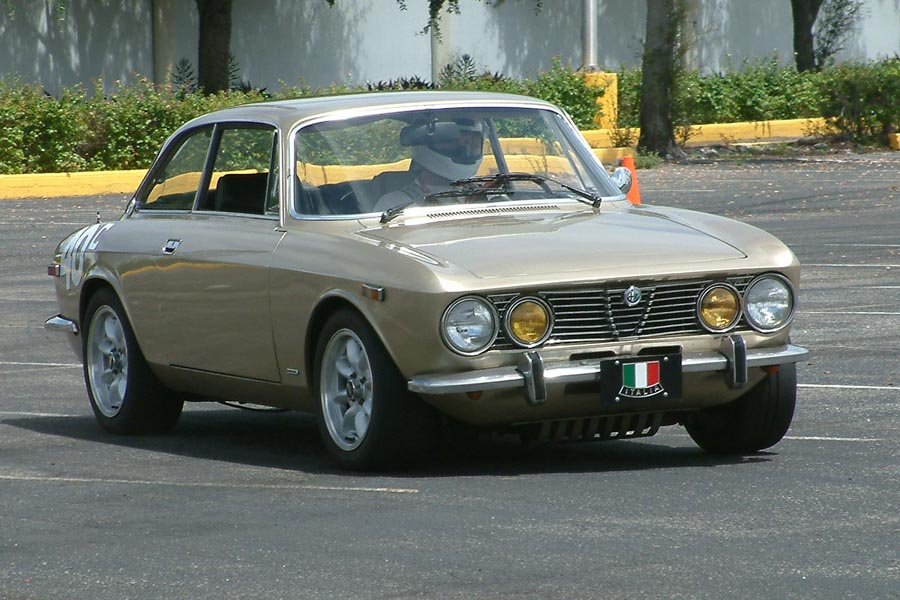 Eric Storhok in his very fast GTV. Below, Dave Martin testing the rollover resistance of his GTV.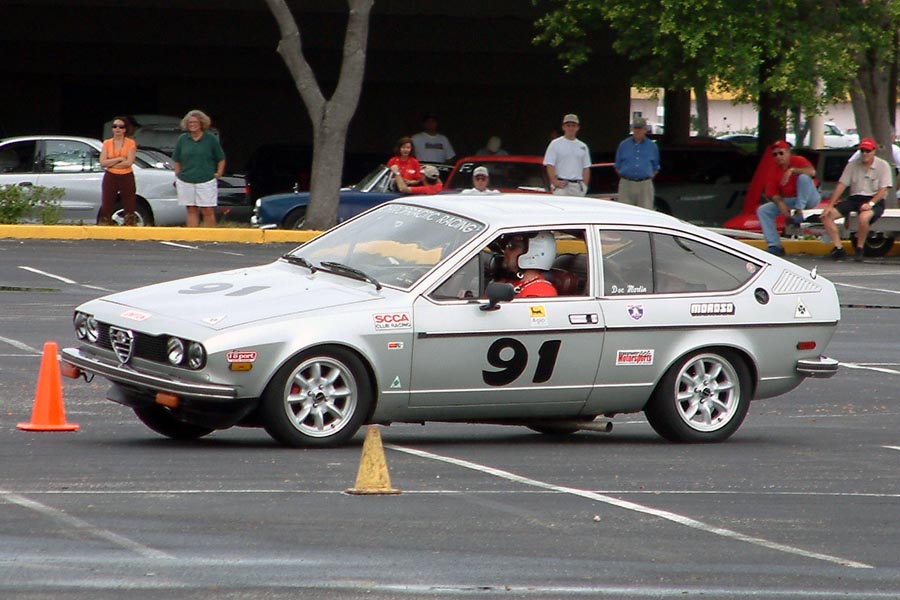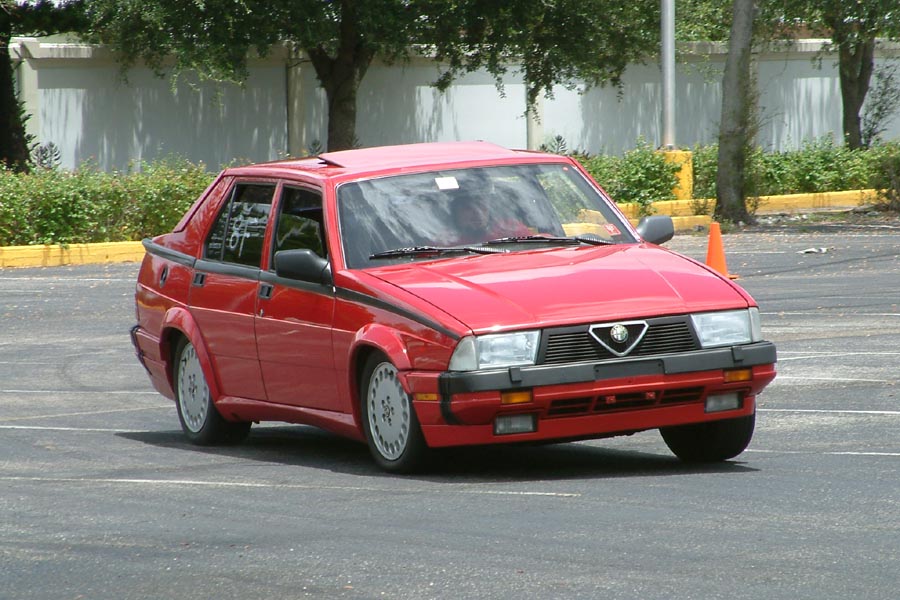 Jean-Paul Sorondo driving his Milano to first place in class F.
Chip Denyko having a good time with his 164Q. Below, the GT Junior driven by Frank Smith.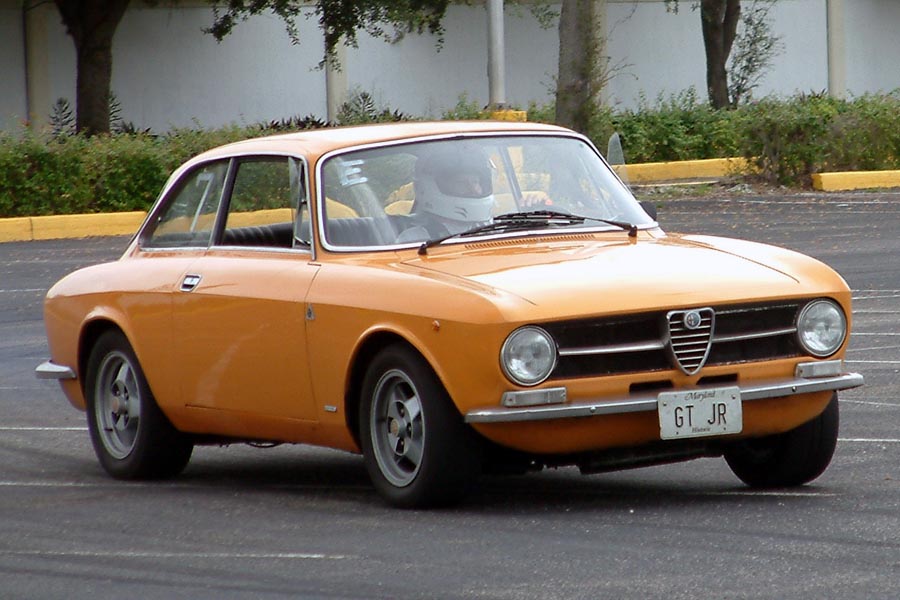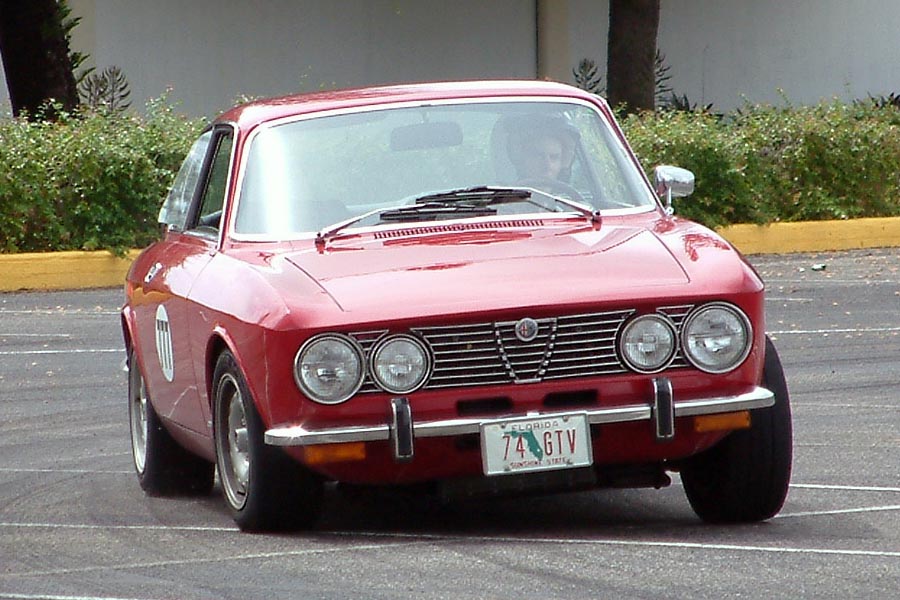 Il Presidente Marc Mosko did not feel much like driving on the day of the autocross. On the contrary, SFAROC member Chris Sasso was eager to run, but his beloved Spider refused to start and he showed up at the track with a.... truck. It goes without saying that Marc went to sleep and let Chris loose in the red GTV. By the way, this car has a 2 liter Twin Spark engine that was transplanted by Maestro Sirgany.
Below, the GTV6 of Joe Garcia, another "creation" of Maestro Sirgany.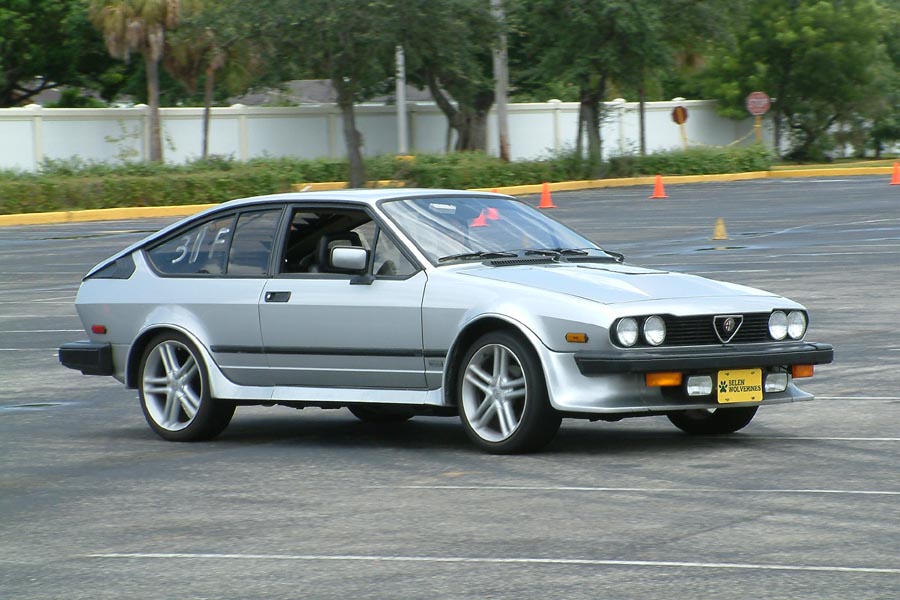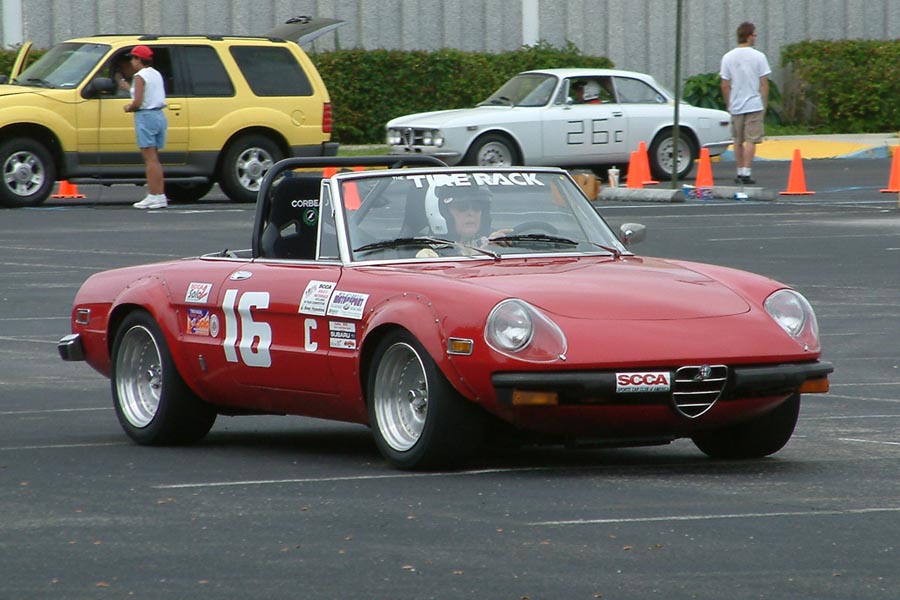 Same car top and bottom, but different drivers: above, Lady Dee Schweikle, below her husband George who incidentally posted FTD for Alfa Romeo cars.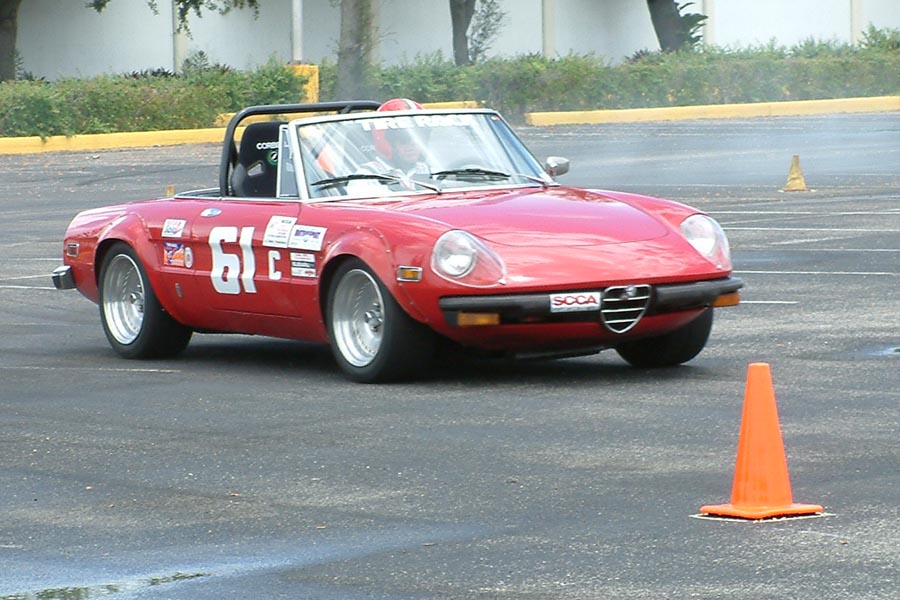 Below, next three pictures: the Hoards showed up in force, father John and daughters Danielle and Gabrielle. I hope to have correctly identified the three of the them, top to bottom. While I am sure that John is in the first picture, let me know if I guessed the girls right.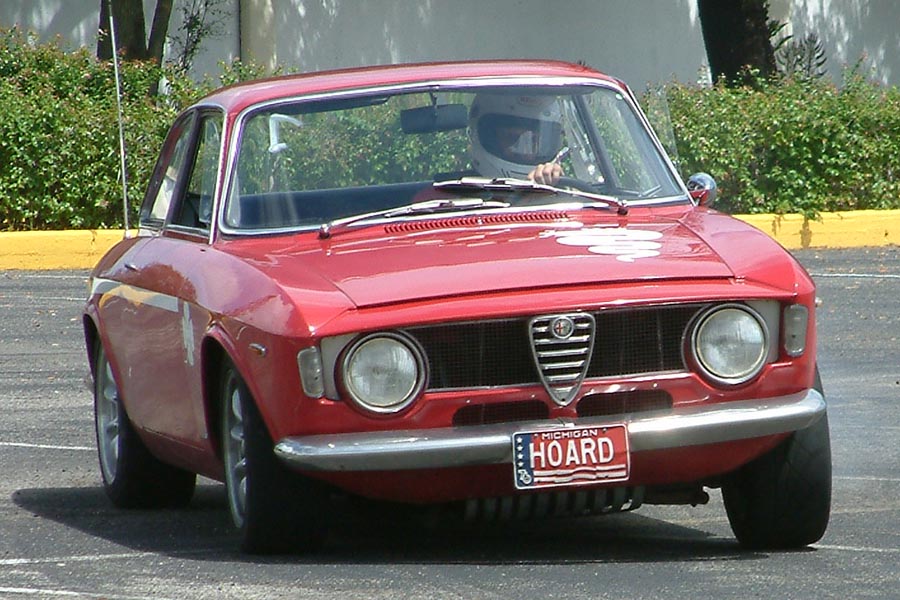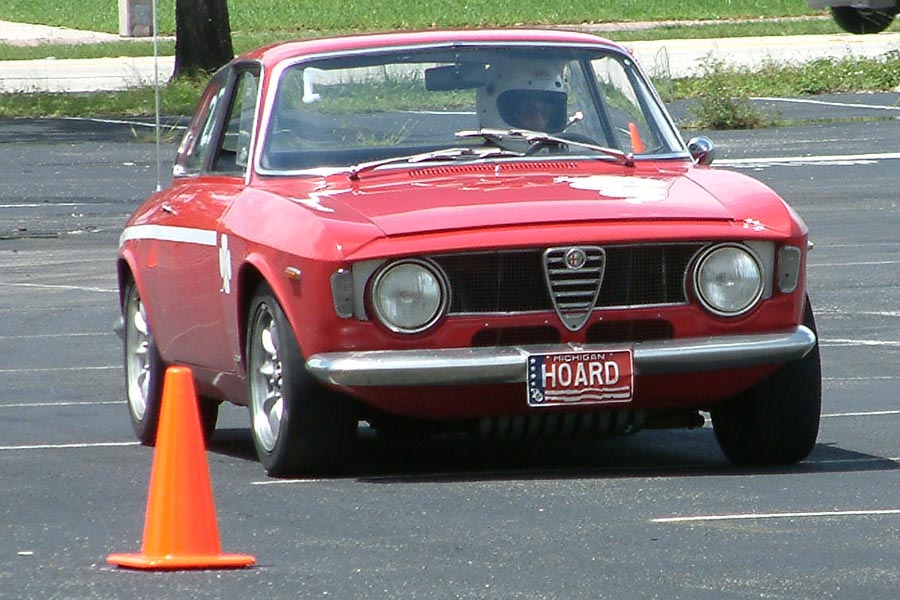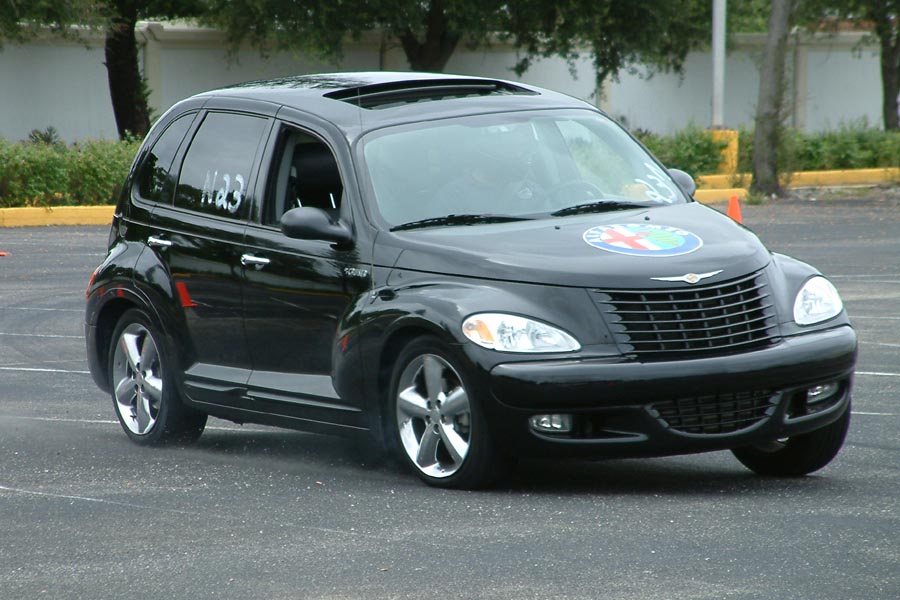 SFAROC member Frank Vidal drove his PT Cruiser like an Alfa! Below, Susan and Jay Maveety at the wheel of their Audi Romeo.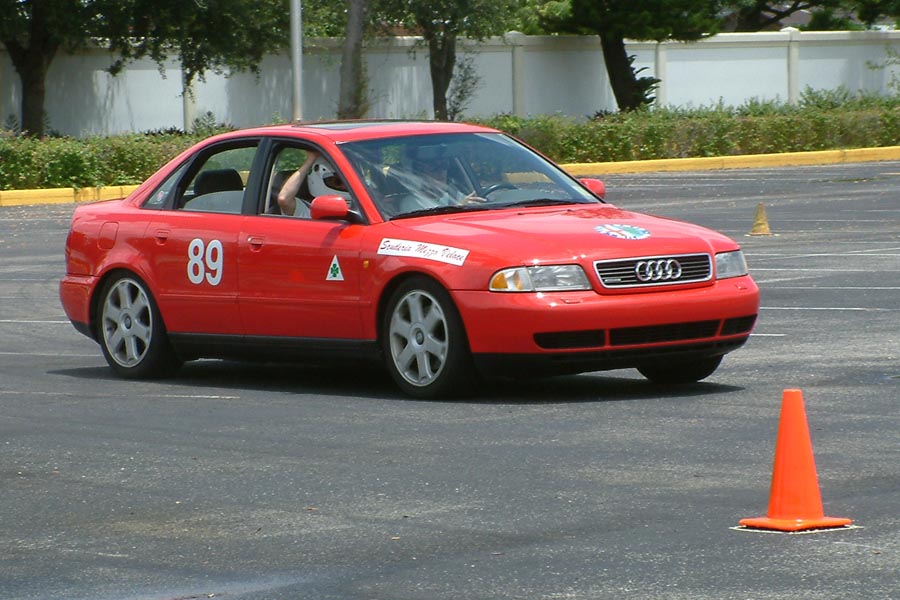 Your web-master was here too!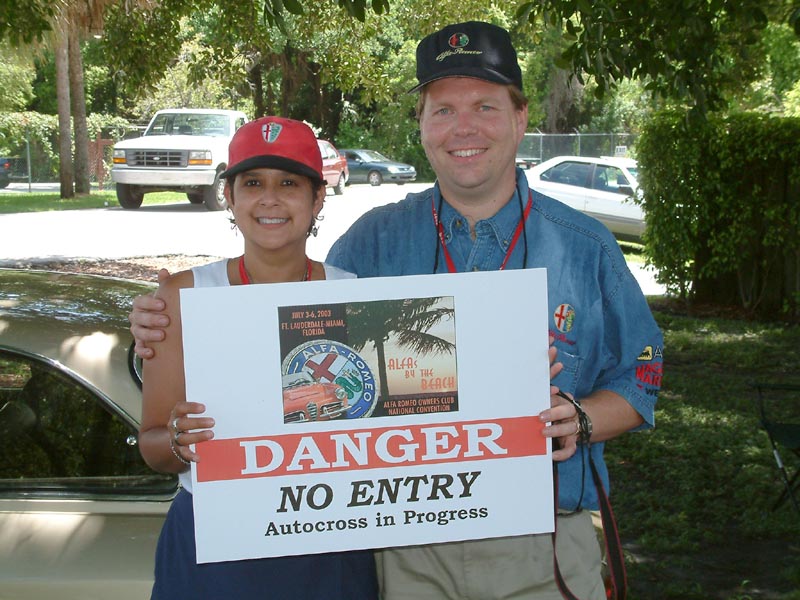 Ines and Eric Storhok took home this memorabilia from the 2003 AROC Convention.