Cars, Parts and Projects
Welcome to a new section of our site. If you have any Alfa related parts or an Alfa for sale send me an email (alfa at mwinc.net) and I will add it to this page.
One of the most vital reasons to join a club is to share knowledge. Within this section of our web I hope to accomplish this by letting members view the processes involved in restoring these fine automobiles.
Nothing, right now, we love our cars too much.
Projects:
1974 GTV-Miguel
Miguel is in deep with this project! Nothing says corse better than a Twin Spark. Read about it on the AlfaBB: GTV. Click on the picture below to see the web album.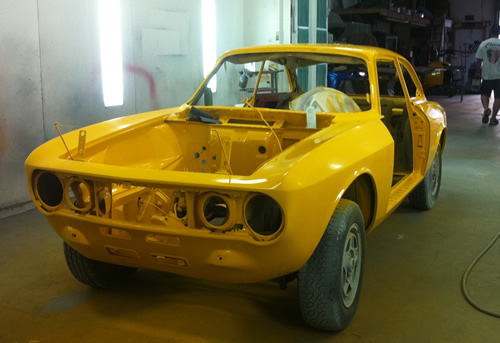 1972 Spider-Armando
I purchased this vehicle in South Carolina. This is a great illustration of what happens when the rear drain tubes break: the middle section of the car rusts. On the other hand, you'll be hard pressed to find a '72 with a trunk this clean. With lots of help from Richard Stevens, I removed the engine and have begun a complete tear down. My boys helped strip trim and the interior. She was orginally red then someone painted her orange, and later back to red. I plan on putting her back to the original Rosso, #514. Please click on the slideshow to see the Picasa album.